ISIL Posts Second Japanese Hostage Beheading Video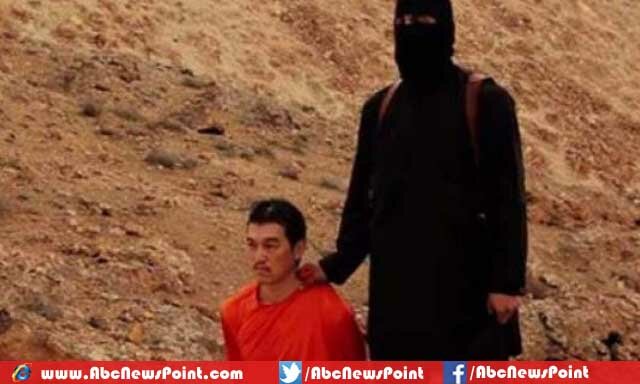 Baghdad: The Islamic State militant group has released video showing the beheading of second Japanese hostage Kenji Goto.
According to International news agency Islamic State has released another video showing the killing of second hostage of Japan Kenji Goto, the journalist who was kidnapped while reporting on Syria's civil war, has been killed by ISIS militant by a knife.
The masked man has stated addressing Japanese Prime Minister Shinzo Abe in the video that: 'Due to your reckless choice to take part in an unwinnable war against ISIS, this knife will not only slaughter Kenji, but will also carry on and cause carnage wherever your people are found.
ISIL had demanded a ransom of $200 million to save the lives of Mr Goto and Japanese security officer Haruna Yukawa who was allegedly murdered by the extremists last month, and alter demand to free Mr Goto in exchange of woman Sajida al-Rishawi sentenced to death convicted for terror activities in US.
The recent video was posted on internet just after week of video clip show the beheaded body of another Japanese hostage, Haruna Yukawa, in final week of last month.
US President Barack Obama stated that they condemned the heinous murder of Journalist while Britain and France also censured the killing. Japanese PM Abe vowed to continue support of US-led coalition against Islamic State stated that they will never go away for assisting survivors in Iraq and Syria.