Saudi Led Airstrike On Yemen's Factory Kills At Least 37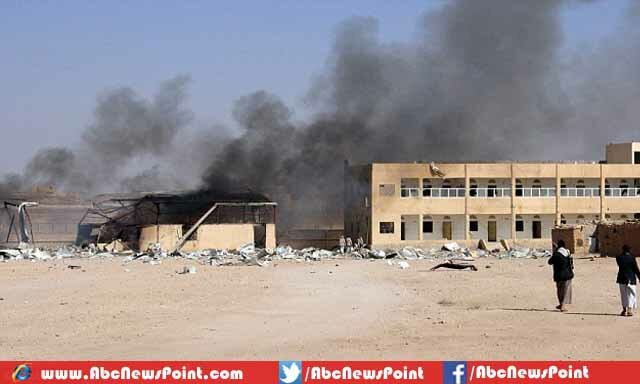 SANAA: Saudi-led explosion at dairy factory in Yemen killed nearly 37 while another 19 dead in fighting between Houthi rebels and local Malaysians fighters.
According to latest news airstrikes on Yemen's dairy factory killed at least 37 in which most of them have been workers whereas Houthi rebels claimed that they entered in most important region of of Bab el Mandeb and captured the key military base.
The eyewitness of bombings stated that these were Saudi led airstrikes while some of people argued Houthi rebels targeted the dairy factory.
According to sources clashes between Iran backed militants and local residents led to killing of 19 people in which six are citizen while five were Malaysians.
Saudi led airstrikes attacked positions of Houthi rebels in south of Yemen, Yemeni foreign minister demanded ground action to protect the infrastructure and civilians.
however, Saudi Brigadier General Ahmad Asseri has stated that there is no need of ground operation in Yemen right now but it could be needed at any time.
UN based human rights group's spokesperson revealed that about 93 people have been killed while 364 wounded in Yemen's unrest.
The reports suggested that Commander-in-Chief of the Armed Forces of Malaysia Tan Sri Raja met with Saudi Defense Minister Prince Salman in Riyadh, Malaysian government is considering joining the Saudi led forces in Yemen.
Internal sources disclosed that American navy warships participated in operation against rebels in Yemen together with Saudi forces.
The former president of al-Azhar University Dr. Ahmed el-Tayeb also opposed the Houthi rebellion stated that they want to Sabotage the peace process to destroy the country.