Yemeni Houthis Vow For Negotiations With Saudi Arabia If Airstrikes Prevent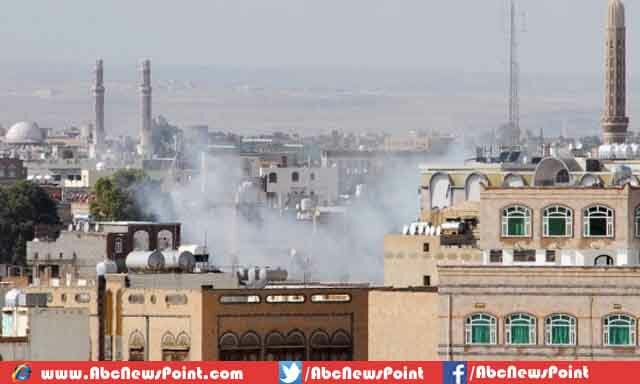 After facing great loss in the result of Saudi-led air campaign, Yemen's Houthis have vowed to join the negotiations' table which supervised by non-aggressive parties, authorities described media.
The Yemeni has declined return of those Hadi who escaped to Saudi Arabia following Shi'ite Houthi rebels' actions earlier to Aden's southern base weeks ago, President Abd-Rabbu Mansour Hadi's adviser Mr. Saleh al-Sammad answered via email.
The severest bombardment have been doing by a Saudi-led coalition's aircrafts and ships on hideouts of the Iran-allied Houthi forces for over 10 days which aim to restore Hadi and pushing back the Houthis.
The United Nations officials held peace negotiation between Houthis and Hadi weeks ago which remained failed to resolve tensions in country.
Al-Sammad stated media while addressing that they were calling for peace talks in past and still demanding for negotiations to resolve the crisis between both sides but the Houthis ignored our proposal, now we also ready for talks.
He further told, "We have no conditions except a halt to the aggression and sitting on the dialogue table within a specific time period," said in his continued speech that regional groups as well international parties want to resolve the issue with peaceful talks and don't have any kind of aggression.
It also said by Al-Sammad the negotiations will be televised on national television to aware country people but it is never confirmed.
The kingdom was already want to sit down between Houthis rebels and Yemeni political parties with co-ordination of the Gulf Cooperation Council (GCC), Saudi Arabian King Salman said in news conference on Monday.
It also reported that five out of the 6 GCC member states are part of the security forces coalition bombardment. The Houthis captured capital Sana'a about six months ago and month before started an offensive on South.