Air Strike On Scud Missile Base In Yemen, Died Over 45 And 400 Injured
An air strike was done by Saudi-led campaign on a Scud missile base in the Houthi-controlled capital Sanaa in Yemen, which came out a deadliest explosion as killed more than 44 people and nearly 399 injured on dawn Monday, Saudi news agencies reported.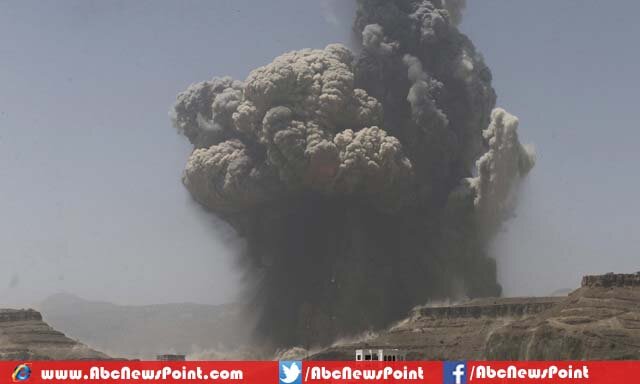 The severest battle is being done between military units loyal of former Yemeni President Ali Abdullah Saleh with the Iran-allied Shi'ite Houthi group and Saudi-led coalition of Sunni Arab nations in Middle East.
A news agency which is being run by Houthis told media reporters that about 45 people have killed in this severest air attack and more than 399 wounded in which a large number of children and women. The figure was described after some hours of attack.
The death toll may enhance as some of the wounds are still in critical condition and according to medical officials feared to have some more killings.
The air strike was carried out by Saudi-led campaign on Scud missile base on Faj Attan Mountain where Houthis rebels have taken control of location and situated close to the Hadda district, where presidential palace is placed and some embassies offices.
When air strike hit base, having intensity destroyed some other nearest houses even it wrapped about residences which placed at distance of kilometers and huge clouds of smoke was seen into air.
One of the residents, Mr. Adel Mansour from nearest location described media that blast which occurred was one of the deadliest air strikes ever since battling started between both sides.
Mansour told more that when air strike was launched so with intensity it smashed our houses windows everyone got terrified special children fainted with fear of huge roar.