Israeli Air Force (IAF) Launches Strikes On Syria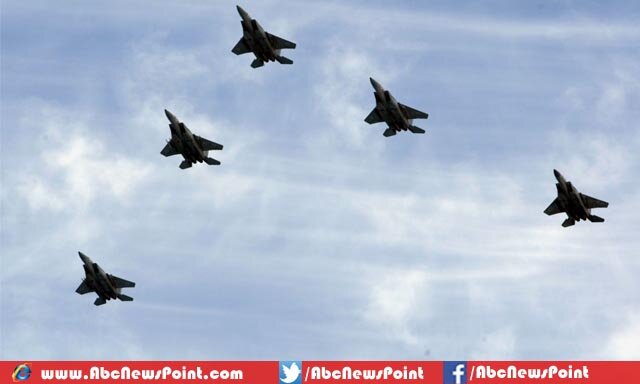 Tel Aviv: Israeli Air Force has launched strikes on Syria, hit artillery position following the rocket fire on Golden Heights from Syrian military.
According to foreign media reports Israeli air force strikes hit the Syrian artillery positions on Tuesday in the town of Quneitra, responded to Hezbollah rocket fire that hit golden heights under control in Israel military and Iran warning to Israel over crossing of red-line.
Earlier on Tuesday, two rocket missiles from Syrian land, believed to launch by Hezbollah militant group, targeted the open area of Golden Heights which have been occupied by Israel security forces, however, no causalities or physical damage reported from these attacks.
A source report stated that Israel air force hit the Golden Heights region controlled by Syrian forces which killed one senior Iranian general and other six Lebanese Hezbollah fighters in these attacks which has been carried out Israeli helicopters.
Israel government has not response to report Iranian military official killing which are believed to involve targeting convoy, Iran warned the Israeli government that strict action would be taken if red-line has been crossed Israeli forces.
Northern Israeli residents of have been cautioned to stay in protected areas while all of region in on high alert over possible attacks from Hezbollah militant group active in Iran and Syria following the killing of four leader of group which became the victims of Israel strikes.