Islamic State Claims Suicide Mosques Bombings in Sana'a, Yemen
Two suicide attacks were took place in capital Sana when people were busy offering Friday prayers, in the result about 137 killed and more than 340 wounded.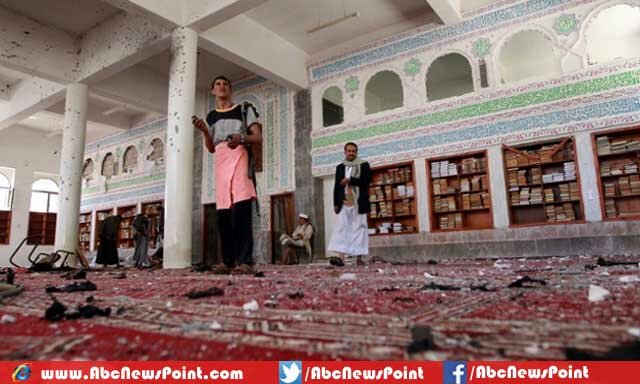 Middle East's largest militant organization Islamic State has taken the responsibility of these two suicide bombings on two mosques in capital of Yemen, Sana'a.
The roar of severest bombings was heard, when suicide bombers of Iraq-Syria militant organization stormed on two mosques which used by the Zaidi Shia-led Houthi rebel movement's supporters and they have complete hold of Sana'a.
Houthi rebels have taken the control of Yemen's about 21 provinces as the country suffered from political crisis for years.
It also had reported that President Abed Rabbo Mansour Hadi fled towards Aden city's southern port. Four suicide attackers of Islamic State of Iraq and the Levant stormed on the al-Hashoosh mosque, and in the south side of city, when worshippers were offering their prayers on Friday afternoon.
One of suicide bomber entered the Badr mosque and blew up his explosives and second attacker targeted people close to main entrances. The local media reported that renowned Houthi cleric- imam of the Badr mosque, Al-Murtada bin Zayd al-Mahatwari was also among those who shot dead.
Two other attackers targeted the al-Hashoosh mosque, one of them blew up explosives close to main gate and second one detonated himself in crowd when some worshippers were trying to escape from the building.
Survivor Mohammed al-Ansi tells the view of that time like this, "Blood was running like a river,"
Volunteers helped victim people to move them to nearest hospitals for instant treatment, blood was everywhere into the building as well bodies scattered here and there in the prayer hall.
The local television reported that more than 299 people were wounded in these incidents and hospitals appealed for blood because many of victims are said to be in critical condition.