Dammam Mosque Suicide Bombing Kills 4 In Saudi Arabia
Suicide car bombing at car parking of Shia mosque in Dammam city of Saudi Arabia in which 4 people have been killed, a week after when mosque in eastern region has targeted which killed at least 21.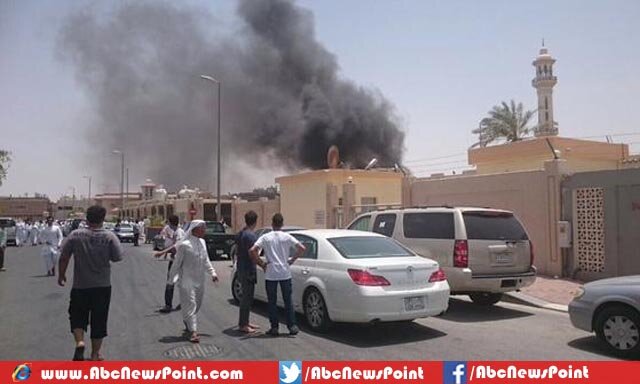 According Saudi Press agency a car bomber detonated him when he was parking his car in front of a Shia mosque in Damman city of Saudi Arabia and security guards were rushed to him killed four of people, a week after an attack was made at Shia mosque in eastern province which victimized at least 21 while more than hundred were wounded in suicide bombing during prayer time last Friday.
Islamic State has claimed the responsibility for the attack at Shia mosque in Dammam city with saying that blessed martyrdom operation carried out by soldier of the caliphate named as Abu Jandal al-Jazrawi who was reportedly dressed in woman clothes.
Saudi authorities have reportedly considering the matter with expression and deep concern and vowed for extreme punishment to responsible for bombings.
Earlier this week at funeral of victims of Friday bombing Crown Prince Mohammed Bin Nayef were among ten of thousands of people who were there in which a person challenged Nayef that if he is unable to respond well then he is silent partner of crime too.
Liberal Saudis have keen to end the sectarianism by ending such messages in education, religious authorities and through media while crackdown on such Sunni preachers who blamed for anti-Shia incitement in the country and flame the sectarianism in the State.
Media reported that Saudi Arabia has augmented its participation to was against ISIS in Iraq and Syria as if often blamed that they were responsible for the creation of the group, while nearly 2500 have fled to Syria to join ISIS while many of supporters in the state ready to act for Islamic State.