Best Soccer Stadiums in the World
The world is bursting with some of the unbelievable and stunning grounds who also have frenzied fans and they are emotionally attached with their associations especially in a game like Soccer. There are some extraordinary and most unusual following for their most favorite football clubs and their players. This is not just a following on a media they also be with their when they find an opportunity to watch them and support their favorites clubs and their players. These Soccer clubs are also associate with their home grounds where they practices and managed all issues regarding their clubs and also get some huge support from their follower when they played at home. There is a list of most beautiful and amazing Soccer grounds of the world that you love and like the most.
1. Estadio do Maracana
This stadium was built in 1950 and hosts the opening ceremony of the Football World Cup and become the biggest stadium of the world. This stadium hosts the opening match and the final match of 1950 world cup and the final match is witnessed by almost 200,000 people who watch the live game from the stands. It is very much clear that the Maracana will host the world cup final when Brazil is got awarded to host the football world cup. This stadium was formally renamed as Estadio Mario Filho for the death of famous journalist Mario Filho in 1966 but people have preference to called it as Maracana.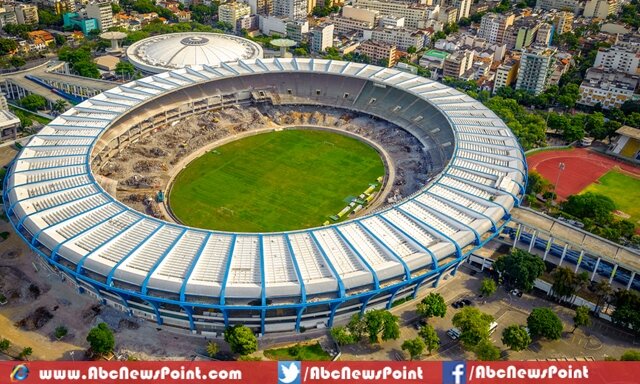 2. Santiago Bernabeu Stadium
This stadium was completed and officially opened on 14 December 1947 after it construction was started in 1945. This stadium was initially named the Nuevo Estadio Chamartin but latterly it was named of the club president. The stadium is consist of 2 open tires that just hold over 75000 viewers but later in 1954 its capacity increase to 125,000 spectators. In 1986 when Spain host the Foot ball world cup and this ground host the final match that is played between Italy and West Germany. Estadio Santiago Bernabeu also hosted the Champion League finals and 4 European cup finals. The stadium was also refurbished and improved in 2001 and 2006 to improve its corporate facilities.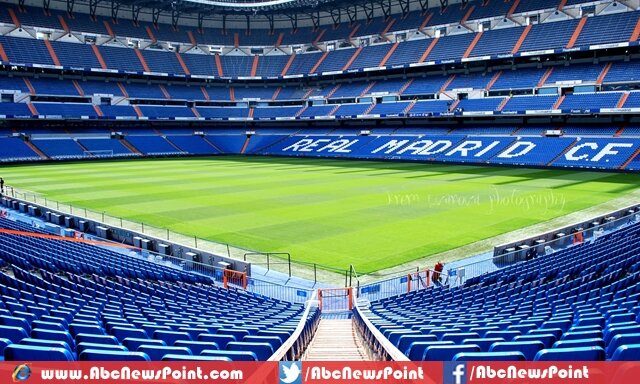 3. San Siro Milan, Italy
Stadio San siro was formally opened on 19 September in 1926 with a friendly match b/w Milan and Inter. Initially the stadium was consist of 4 disconnect stands and hold a capacity of 35,000 spectators. The stadium was initially owned by AC Milan but later in 1935 it was bought by the city of Milan. San Siro was further make bigger in 1955 and its capacity increased to 85,000 viewers. When Italy hosts the Foot ball world cup in 1980 this stadium host the 4 match which include the opening match and the quarter final. The stadium was gone through some further refurbished in 2001 that reduce its capacity for the safety requirements of UEFA safety.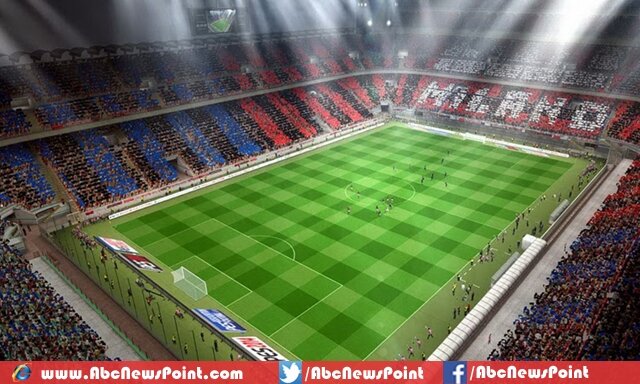 4. Allianz Arena Munich, Germany
The stunning stadium like a cloud was officially opened in 2005 and serve as a home stadium for German Nation team and Bayern Munich. The stadium was include for the playing venues in 2006 world cup and Germany host the International Foot ball world cup and host the opening match of the world cup and also the semi final. In 2012 the Champion league final between Bayed and Chelsea was also played here. The stadium also passed through different expansion that increases its sitting capacity and beauty.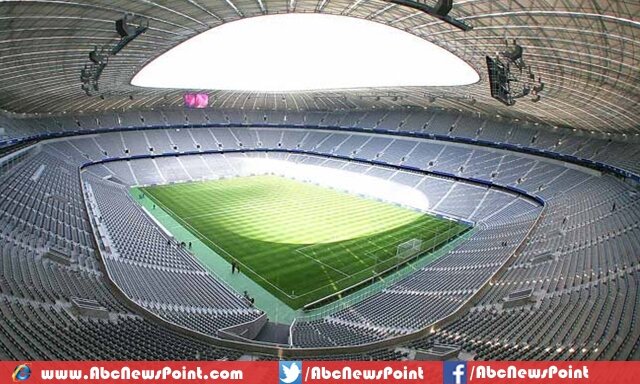 5. Anfield Liverpool, England
Anifeld is one of the oldest foot ball stadiums in the history of UK. The first match on that ground was played in September 1884. The ground is more or less remains the same for several years but it was expended in 1928 that increase it spectator's capacity to 30,000 fans. In 2000s the Liverpool decided to make it a big and a modern stadium but due to insufficient funds the plan was delayed. Now currently the stadium is passing through the construction process for its main stands that will increases its capacity to 59,000 people and it was expected to complete in-2017 season.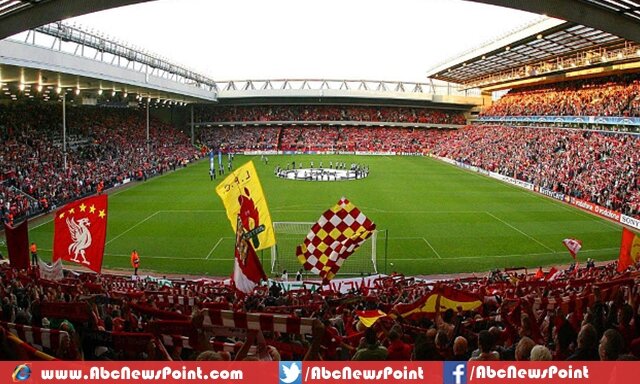 6. La Bombonera La Boca, Argentina
La Bombonera stadium was built in 1940 and got an interesting name, when an architect who was eating a chocolate (bombon) realizing similarities between the chocolate and stadium. Initially the stadium was built as three sided stands and the fourth side is remained open and just has some VIP enclosures. In 1970s it was decided the Boca junior become the new stadium which holds a sitting capacity of 140,000 spectators but it was just ended due to political and economical disorder.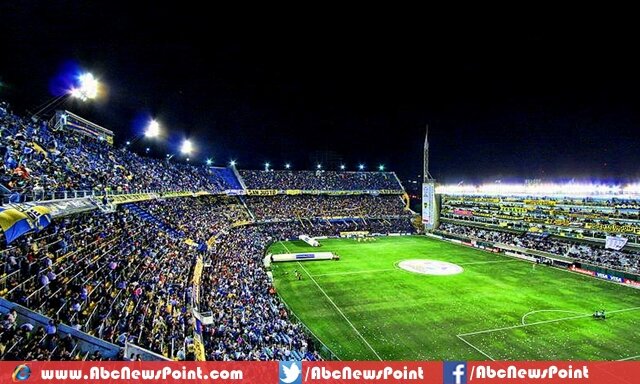 7. Camp Nou Barcelona, Spain
The stadium was built during 1954 to 1957 and was officially opened in 1957. The sports ground was replaced by the Barcelona previous stadium Camp de les corts which holds the capacity of 60,000 visitors and the club think that the ground is too small to support the club. Camp Nou has two tiers which has 93,000 sitting arrangements in the stands. This stadium hosts the 2 winner cup finals in 1972 and 1982 respectively. In 2000 the club offered a plan to renovate the stadium but due to insecure economical condition is was postpone.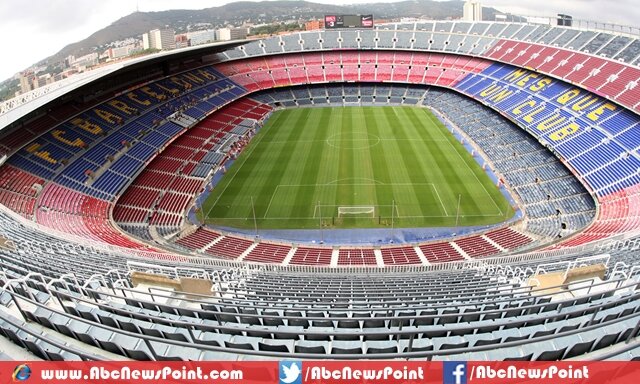 8. Old Trafford Manchester, England
Old Trafford was formally opened in 1910 and host a match b/w Liverpool and Manchester. The stadiums initially consist of open terraces in the three sides of the ground and the fourth side is covered with seating stands. The total capacity of the ground is 80,000 at that time. The Old Trafford Ground during a FA cup semi final was recorded its maximum attendance of 76,962 in 1939. This ground was also a playing venue in 1966 world cup which was hosted by UK and three group matches were played on that ground. The last big match that was played on that ground id 2003 champion league final b/w Juventus and Milan.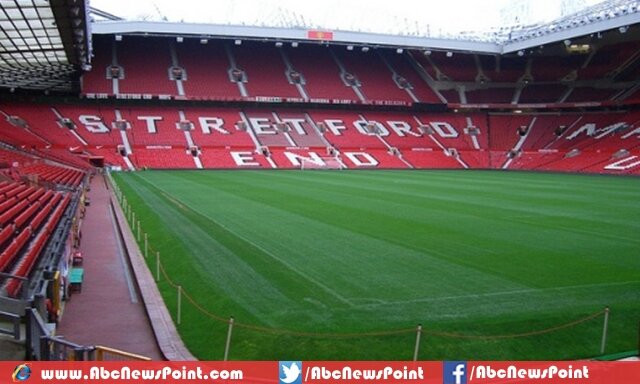 9. Estadio Azteca ,Mexico City
Estadio Azteca was formally opened in 1960 and hosts an initial match between America and Italy. Estadio Azteca also serve a host ground for the flagship venue for the 1970 world cup and also hosts 10 matches of the world cup that include the semi final and the final. This ground will also hold a honor to host a world cup final again in 1986 world cup like as the ground Maracana who also hold a record of hosting 2 world cup finals.