Top 10 Richest People of Pakistan in
Pakistan is developing country and considered as poorest one in the world, despite of having numerous natural resources which can be utilized to stand as developed nation across world.
Regardless of being third world country it has some richest people who are living their lives in very high status and enjoying immense wealth.
Although these people are not positioned in world top richest people but in Pakistan they are considered rich people contrary to other Pakistanis and have lavish living standards in the country.
The list of wealthy people is not too long but we have selected top ten richest people in Pakistan with respect to their net worth, this list is given below.
10: Tariq Saigol
Tariq Saigol is family member of Saigols who migrated from Calcutta to Pakistan and started industrial business in Faisalabad. the owner of Kohinoor-Maple group Tariq Saigol is one of the wealthiest people in Pakistan having net worth of 850 million approximately, he also has major investments in Kohinoor Textile Mills, Pak Elektron Ltd, and Kohinoor Power Company along with other partners.
The basic of resident of Tariq Saigol is Lahore while his most of time spent during business tour in foreign countries, he also owns Saigol Motors, Sajeel Motors.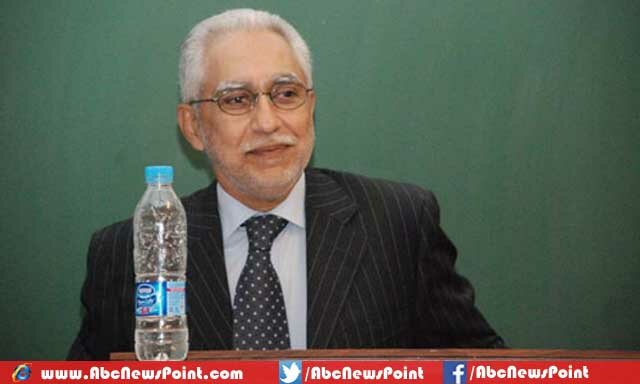 9: Abdul Razzak Yaqoob
Abdul Razzak Yaqoob was Pakistani citizen born on 7 May 1944, is one of richest people in the country with total value of his assets are nearly one billion dollar. The owner of ARY Group of Companies was also one of most influential and respected person worldwide following his social and broad philanthropy work.
The lifetime head of the World Memon Organization Abdul Razzak Yaqoob was migrated to Pakistan after separation in 1944 while moved to Dubai after 25 years because of business matters. Recently, he was died in London on 21 February after longtime illness which turned to death.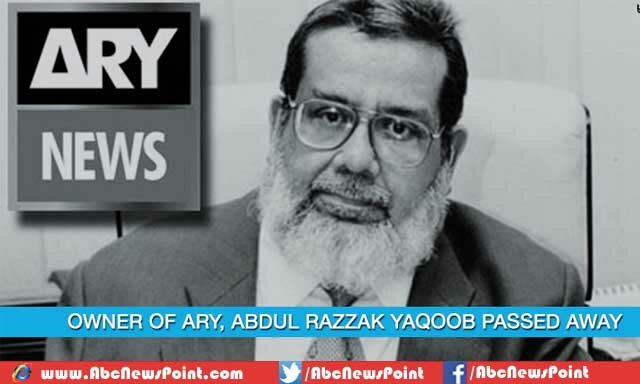 Read more: Top 10 List Of Most Corrupt Politician Leaders Of Pakistan
8: Nasir Schon
Nasir Schon is well known business and chairman of Schon group who was born on November 28, 1957, settled in Karachi and Dubai.
The Schon Properties owner has major stakes in Real estate and Fertilizer where he have been earning million every year, made him one of richest person in Pakistan for total net worth of one billion dollar. The Honorary Consul-General of Sierra Leone Nasir Schon has also numerous projects in Saudi-Arabia along his son while he also owned Karachi based pilot training center Schon Air.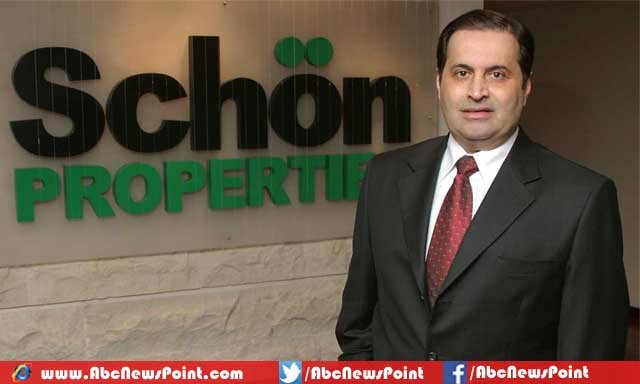 7: Malik Riaz Hussain
Malik Riaz Hussain is real estate contractor and founder of Bahria town, a true example of hard work that turned to fortune making him one of wealthiest person in Pakistani having estimated assets of $1.1 billion. Pakistan's most public and well known figure has also lot of philanthropy work including hospitals or houses to deprived people.
The lower middle class contractor has established a long lasting gratitude following absolute hard work in efficient and effective manner, construct biggest projects in history of South Asia.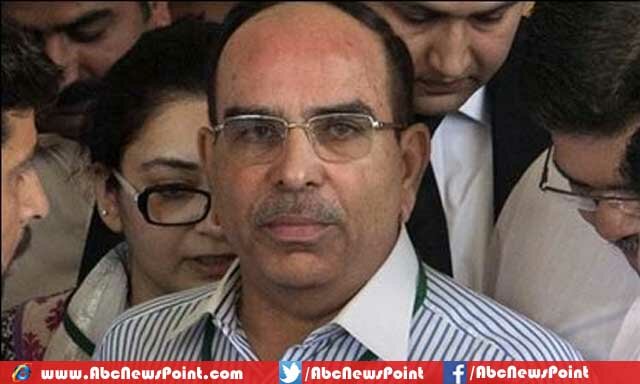 6: Sadruddin Hashwani
The Chairman of Hashoo Group Sadruddin Hashwani was born on19 February 1940, known as lead business person in Pakistan. The most diversified Hashoo Group has stakes in almost every running industry in Pakistan like travel, tourism, real-estate, pharmaceuticals, Information Technology, oil industry and gas.
The owner of well known Marriott Hotels and Pearl Continental Hotel is also in the list of top richest people in Pakistan with net worth of about 1.1 billion dollar. Hashwani , 75 owned Hashoo Group also hold Ocean Pakistan Limited, a prestigious Oil and Gas exploration and production company.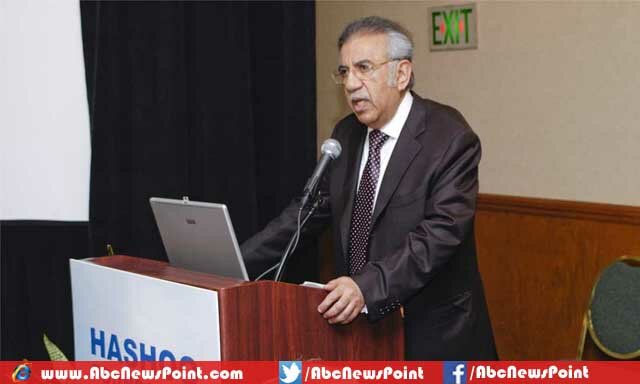 5: Nawaz Sharif
The Prime Minister of Pakistan and well-known figure of Pakistan Muslim League Nawaz Sharif is one of most popular personality in Pakistan.
The veteran politician and owner of Ittefaq Group, the leading steel producer in Pakistan also holds investments in agriculture, sugar and transport, has net worth up to $1.4 billion for which he became one of the wealthiest people of Pakistan.
Born on 25 December 1949 Nawaz Sharif has stepped in politics in era of the former Prime Minister Zulfikar Ali Bhutto in 1976 and nominated first time as Chief Minister of the Punjab in 1985.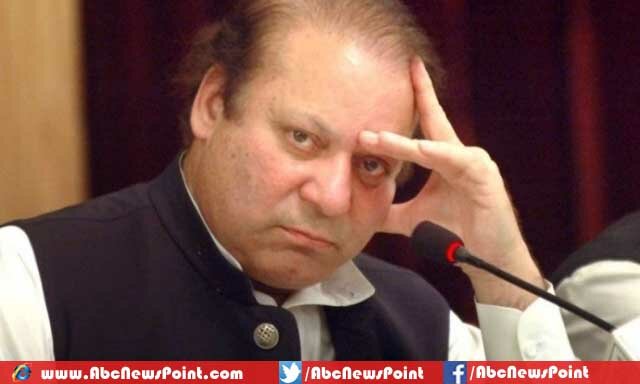 4: Sir Anwar Pervez O.B.E.
Pakistani origin Sir Anwar Pervez is founder of Bestway Group in United Kingdom, the businessman started first convenience store in London's Earls Court in 1963. The supporter of Conservative party has several accolades under his belt like Deputy Chairman of United Bank Limited, Trustee of the Memorial Gates Trust and Patron-in-Chief of Bestway Foundation Pakistan.
Pervez, 80 has received numerous UK based awards following his support and successful business activities like EMMA Business Personality of the Year, Barclays Business & Commerce Excellence Award, Grocer Cup for Outstanding Business Achievement, Honored by the Duke of Edinburgh's Award Scheme and GG2 Entrepreneur of the Year among others.
Read More: Top 10 Most Beautiful Female Politicians Of Pakistan
3: Asif Ali Zardari
A famous Pakistani politician and co-chairperson of Pakistan People's Party Asif Ali Zardari belonged to land owning Baloch tribes who got fame after his marriage with most popular Pakistani leader Benazir Bhutto.
After Bhutto's assassination in 2007 was elected as 11th President of Pakistan from 2008 to 2013 and became the first ever democratic president to have completed his five-year tenure in very efficient manner.
Along with political career he has also investment in agriculture sector for which he has been included in list of top richest people with net worth of 1.8 billion USD.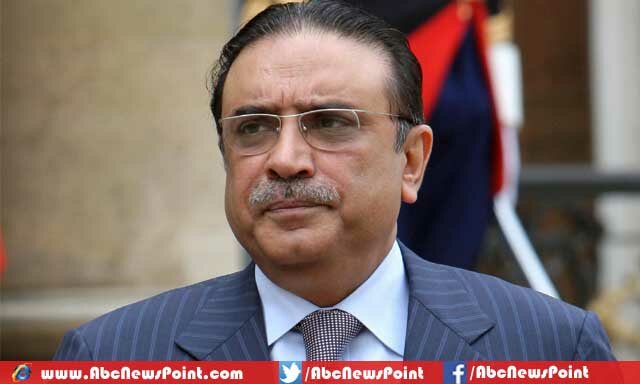 2: Mian Muhammad Mansha
A prominent figure in Pakistan as an industrialist and entrepreneur Mian Muhammad Mansha is one of billionaire in Pakistan with net worth of nearly 2.6 billion, however, some of resources cited his worth five billion dollar.
The son of wealthy Chinioti family is the owner of Muslim Commercial Bank, Nishat Group, Adamjee Group, Nishat Chiniot power have also stakes in transport industry.
Mian Muhammad Mansha has alsom some long term plans like to enhance the operation of MCB on international basis while also started big budget infrastructure projects in Pakistan including sea ports and energy production.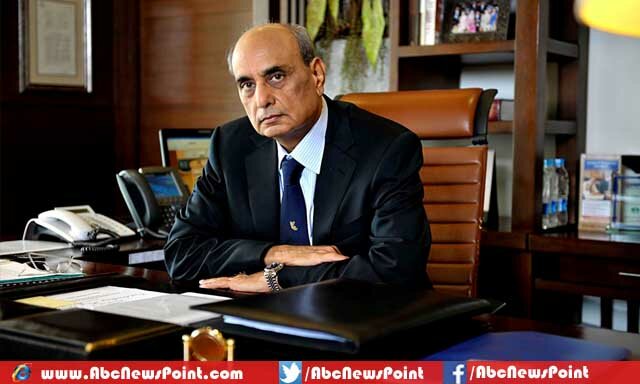 1: Shahid Khan
The American based Shahid Khan is owner of various businesses such as Jacksonville Jaguars, English Premier League team Fulham F. C and automotives Flex-N-Gate in Urbana, Illinois.
Born on July 18, 1950 Khan is generous and charismatic personality has also received various USA awards while one of top Pakistani-American billionaire having net worth 4.5 billion approximately.
Shahid Khan is ranked at 349th wealthiest person in the world while his company grabbed 120th position worldwide in the list of biggest companies.