Fairpoint to Stop Health Care Benefits of Strikers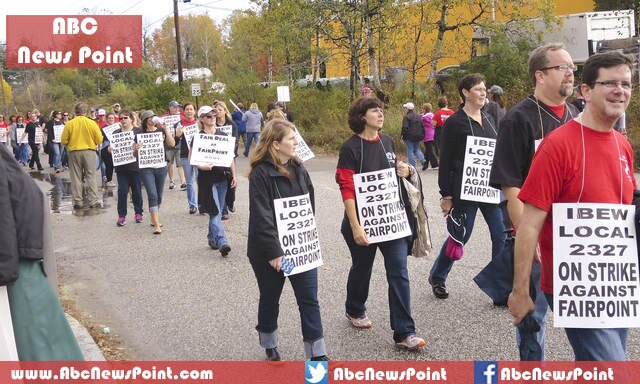 Maine: Fairpoint spokesperson stated that the company has stopped the health care benefits of strikers, said on Saturday.

Fairpoint official announced that company has decided to stop the insurance benefits Strikers claiming health care. Angelynne Beaudry, spokeswoman said on Saturday that company is not liable for any health benefits to their workers.
Earlier on Thursday, Fairpoint announced to end the health benefits, in response number of employees went on strike to retake the right said that they would eligible for benefits under COBRA, the federal mandated continuation of health care coverage.
Union leadership stated that the strike was expected because many of our colleagues are unable to bear the health care expense, Under COBRA employees have to spend few hours to become eligible for health care benefits, and among us everyone is eligible, she said.
The company bears 100 percent of the health care of employees; want to reduced it to 80 percent of total insurance, allocating 20 percent from the employee's pocket. Although, business managers linked it with strike of 2000 unionized workers those are on strike over stalled contract talks.
Vermont, New Hampshire and Maine workers went on strike from October, 16 over some contract concession settlement.