Beyonce 7/11 Music Video, Dancing In Underwear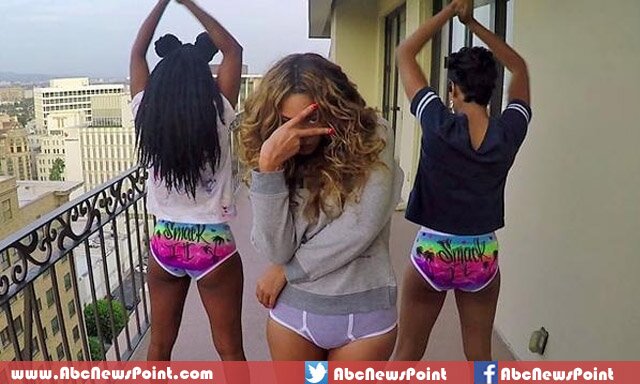 London: American singer Beyonce will be seen in underwear, dancing on the apartment accompanied by her friends for her new music video of 7/11.
Beyonce has recently release a new music video of 7/11, the sixth single of herself titled album, the video featured the singer dancing in underwear on the apartment of building with her friends, who also all in underwear.
The Grammy awards winning lady was engaged in drinking during the video in typical American party 'red cups' with song lyrics 'I know I'm thinkin' bout that alcohol'. The video has also a shot of singer bouncing on bed while the singer's daughter Blue Ivy also in some scenes.
Music video of song in seems to be shot by a smart phone, did by some of her friend as lack of skill would be noticed in the clip, also Beyonce once moved the cam toward her like going to make a selfie.
33-year-old singer was looking in cheerful mood in the whole video while unannounced clip of three and a half minute has got 2.6 million views in less than a day.