Google Says Most Searchable Bollywood Movies in India
Bollywood industry has been continuously inspiring its viewers with a large number of fantastic movies that are watched and love all around the world. Here in this article, we are enlisting those top 10 movies that had been the focus of Indian fans and searched by enormous number of people through search engines. Scroll down to read the complete article on most searchable movies in India.
1.    Baahubali: The Beginning
Number 1 on our list is Baahubali: The Beginning.Released in,it is a classic historical fiction movie directed by S. S. Rajamouli. The movie was co-produced by Prasad Devineni and Shobu Yarlagadda andit is the 1st of two cinematic parts. The movie was concurrently produced in Tamil and Telugu and dubbed into French, Malayalam and Hindi. The movie stars Rana Daggubati,Prabhas, Anushka Shetty and Tamannaah in lead roles. The background score and soundtrack were composed by M. M. Keeravani while the art direction,cinematography, visual effects supervision,editing, and were done by Sabu Cyril,Senthil Kumar, Srinivas Mohan and Venkateswara Rao respectively. The movie grossed 60 crore across the world on its first release day. It is the highest opening for an Indian movie till date.

2.    Bajrangi Bhaijaan
In, the second most searchable movie is Bajrangi Bhaijaan. Bajrangi Bhaijaan is translated to Brother Bajrangi.It is a comedy-drama directed by Kabir Khan. The script of the movie was written by by Vijayendra Prasad, while the credit of production goes to Salman Khan together with Rockline Venkatesh. Bajrangi Bhaijaan stars Harshaali Malhotra and Salman Khan in the lead roleswhile Kareena Kapoor Khan and Nawazuddin Siddiqui feature in supporting roles. Salman Khan plays the lead role of Bajrangi, and passionate devotee of a Hindu god, Hanuman, who boards on taking a 6-year old Pakistani girl (Harshaali Malhotra) separated in India from her parents, back to her home.The movie was rated 8.2 on IMDb. In its first week of release, Bajrangi Bhaijaan made 333 crore, beating the record of Amir Khan's PK.

3.    Prem Ratan Dhan Payo
The movie translates into I have found the wealth of love's gem.It is a romantic movie, directed and written by Sooraj Barjatya. The distribution rights were reserved by Fox Star Studios while it is produced under the banner of Rajshri Productions. The lead roles have been played by Salman Khan and Sonam Kapoor. The movie grossed 40.35 crore on its first day which made it the 2nd Indian movie to cross 40.35 crore on 1st day after Happy New Year. With this amount on first day of release, the movie beat the record of Bajrangi Bhaijaan. The movie received a rating of 5 on IMDb while 54% audience rated it 3.5/5 on rotten tomatoes. However, the music of Prem Ratan Dhan Payo received very positive response from all the critics and ranked as the best ever music composition by Himesh Reshammiya.

4.    ABCD 2
Any Body Can Dance or ABCD 2 is a 3D dance film which is directed by Remo D'Souza. Under the banner of Walt Disney Pictures, the film was produced by Siddharth Roy. The lead actors in the movie are Varun Dhawan,Prabhu Deva and Shraddha Kapoor. The movie was a sequel to the ABCD 1 which was released in 2013.During the 1sthalf of the movie, the decommissioned warship INS Vikrant was highlighted as a background behind the practice area of dance groups. The movie was rated by 31% users on rotten tomatoes while on IMDb, it was rated 5.6/10. The movie crossed the mark of 100 crore on box office.

5.    I
Iis a Tamil romantic thriller which is directed by Shankar and co-written by Shankar and Subha. The movie was distributed and by V. Ravichandran under the banner of, Aascar Films, his production company.The film stars Amy Jackson and Vikram in lead roles. The background score and soundtrack were composed by A. R. Rahman. Standing at 5th most searchable movie of India in, I, displays the story of a body-builder turned super model (Vikram), who after being malformed, takes vengeance upon those who were accountable for his quandary. The movie claimed mixed to positive critical reviews.Critics appreciated the technical aspects of the film and Vikram's performance but the writing and unnecessary length of the movie was excessively criticized. The movie claims an IMDb rating of 7.7.

6.    PK
Rated 85% on Rotten Tomatoes and 8.3 on IMDb, PK stands number 6 on the list of most searchable movies in India. PK is a mocking science fiction comedy movie. Rajkumar Hirani is the director of PK while it is co-produced by Hirani and Vinod Chopra.The script of the movie was co-written by Abhijat Joshi and Hirani. Aamir Khan plays the title role in this movie. It shows the story of an alien who visits Earth on a research mission. He becomes friend with a TV journalist and questions religious superstition and dogmas. PK collected a total of 735 crore worldwide.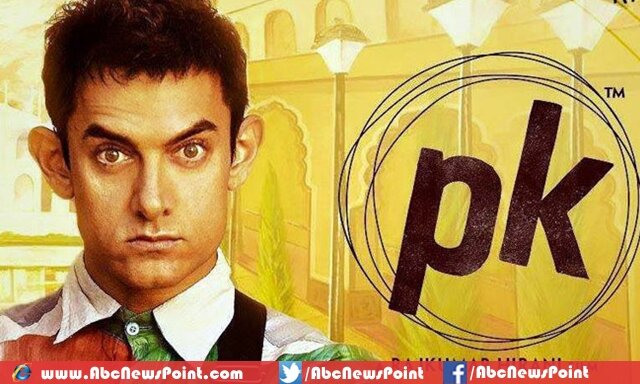 7.    Puli
Puli; translated to Tiger, is a Tamil fantasy-adventure movie directed and written by Chimbu Deven. The movie is dubbed into Hindi and Telugu languages concurrently. The movie has been produced by Vijay's PRO Selvakumar, while its music was composed by Devi Sri Prasad. The film received mixed reviews. On its first release day, the movie grossed 280.6 million worldwide while 100.75 million in Tamil Nadu. Puli is rated 5.3 on IMDb and 57% on Rotten Tomatoes.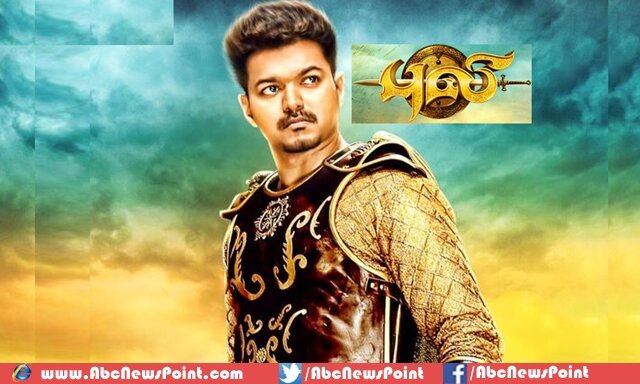 8.    Roy
Number 8th on the list of most searchable movies in India is Freeway Pictures' Roy. It is a romantic film, directed by Vikramjit Singh. The movie stars Arjun Rampal and Jacqueline Fernandez in main roles while Ranbir Kapoor plays the title role. Anupam Kher has given a cameo appearance. The film tells the story of a Film Maker directing and writing movies about robberies and thefts. The movie collected 58 crore across the world. Roy did not receive good rating from critics; 3.5 on IMDb. However, the soundtrack claimed positive critical response.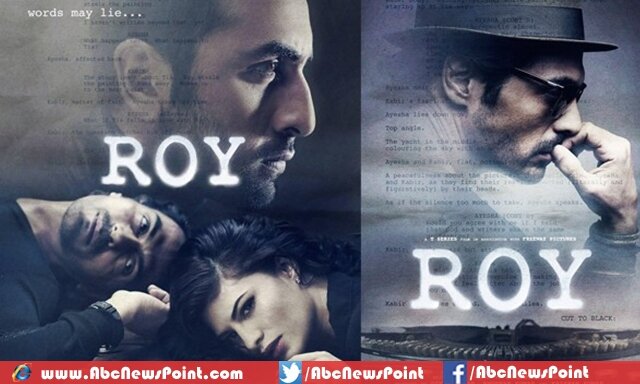 9.    Hamari Adhuri Kahani
Hamari Adhuri Kahani is aromantic drama movie produced by Mahesh Bhatt and directed by Mohit Suri. Emraan Hashmi and Vidya Balan play the lead roles in the film. The film was released on 12 June worldwide claiming mixed-to-negative critical reviews. Unfortunately, the film was rated flop by Box Office, despite of its good collection of soundtracks. The movie received an IMDb rating of 6.5.

10.    Srimanthudu
Srimanthudu; translated to Wealthy Man, is a Telugu drama movie directed and written by Koratala Siva. It was produced under the banner of Mythri Movie Makers and co-produced under the banner of G. Mahesh Babu Entertainment Pvt. Ltd.Harsha Vardhan and Shruti Haasan appeared in lead roles. The movie was distributed by Eros International worldwide. The movie grossed a total of 2 billion. It is rated 69% on Rotten Tomatoes and 8.1 on IMDb.