John Abraham To Romance Neha Sharma In Upcoming Hera Pheri 3
Bollywood's forthcoming Indian comedy film Hera Pheri 3, which is being directed by Neeraj Vora and viewers will again discover lots of fun, comedy and sizzle in third installment of Hera Pheri franchise.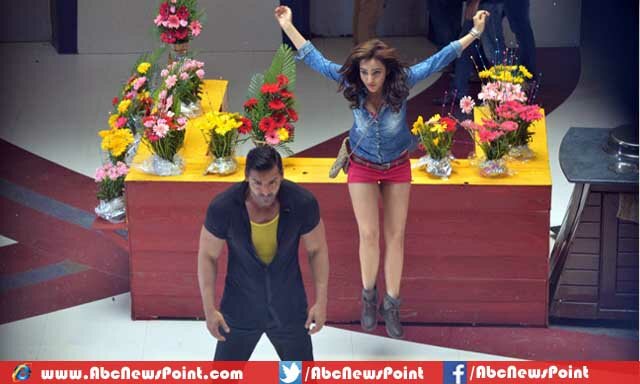 Some changes have been done in their version of the franchise Hera Pheri as in last part we have seen Akshay Kumar, Bipasha Basu, Rimi Sen and Sunil Shetty playing lead roles but this time Abhishek Bachchan replaced Akshay Kumar and Neha Sharma, John Abraham will be seen doing main characters on big screens.
Some photographs were surfaced on internet, in which appear that shooting is being of the next version of film Hera Pheri 3. One of the picture shows, Abraham, the 27-year-old Neha doing some acts, while Neha appears sitting on her feet on a table which decorated with flowers of different colors in vases.
Nevertheless, the 39-year-old Abhishek also comes out in one of the another photos filming the comedy scene opposite Abraham, though Sunil is never appearing in these shooting pictures by playing acts, may be his scenes are something else.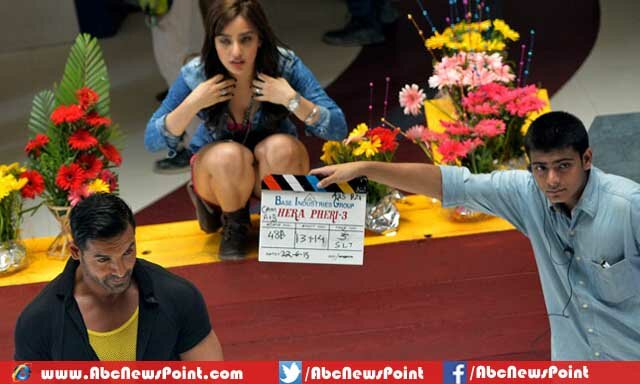 The Indian comedy third installment of franchise Hera Pheri is being produced by Feroz Nadiadwala who was producer of second version of the most-liked series.
The stars are busy in shooting of Hera Pheri 3 which is being done at different locations in Dubai.
It is happening third time that the 43-year-old Abraham and Abhishek going to work together on set as before that they have seen on big screens by doing lots of fun playing lead roles in Indian comedy Dostana in 2008 and super hit venture Dhoom in 2004.
Audience really loves to see John and Abhishek pair on screen, though, Abraham and Neha will be seen playing some most romantic scenes on screen. The film is slated to be release on 18 December,.