Akshay Kumar's Blooper During Housefull 3 Filming
After Ritesh Deshmukh and Abhishek Bachchan, now Akshay Kumar has joined the filming of third version of Housefull, shared his oops moment from the movie sets.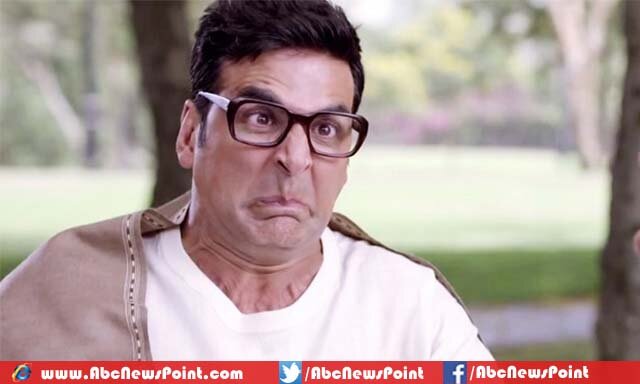 The 47-year-old experienced actor-filmmaker has been receiving huge praise for his performance in latest release Brothers, now became the part of Sajid Nadiadwala's upcoming Indian comedy venture Housefull 3.
Akshay, who also known as martial artist, has the passion and ability to perform death-defying stunts in his films but every stunt needs practice because without practice, no one can perform well as same happened with our Khiladi during the filming.
Actually, tried to perform a little stunt but something went wrong to him on the sets, and shared with fans without feeling any shy because failure is a part of job.
While u enjoy my coordination in the #Brothers ring this weekend, here's a #Blooper on my 1st shoot of #Housefull3 😉 pic.twitter.com/DrXM0nqjet

— Akshay Kumar (@akshaykumar) August 16,
The Brothers star took his Twitter to share his blooper with fans from his most-awaited upcoming comedy venture Housefull 3. The 15 seconds videotape from the film sets showing Akshay alongside with co-stars Abhishek Bachchan and Riteish Deshmukh standing close to him, while Mr. Khiladi appeared attempting to jump over a few wooden bars but something went wrong doing that.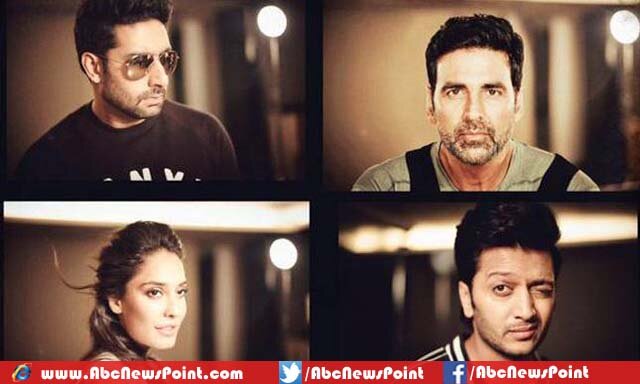 Akshay and Riteish Deshmukh, both once again accompanied for the third installment of Housefull franchise which is being directed by Sajid Samji and Farhad Samji, while previous versions were directed by Sajid Khan. However, the 36-year-old Riteish looks excited as joined the filming of his favorite series Housefull, took Twitter to express his enthusiasm.
And the Madness begins #HouseFull3 https://t.co/eBjQcyAQKm — Riteish Deshmukh (@Riteishd) August 16,
Nonetheless, Housefull 3 will be unveiled with three dazzling beauties but this time Jacqueline Fernandez, Lisa Haydon and Nargis Fakhri playing not from the previous cast.
Boman Irani, Chunky Pandey will be once again back in third installment, while Jackie Shroff will be seen in this part.