Champions League: Ronaldo Ends Drought To Help Real To 10th Straight Win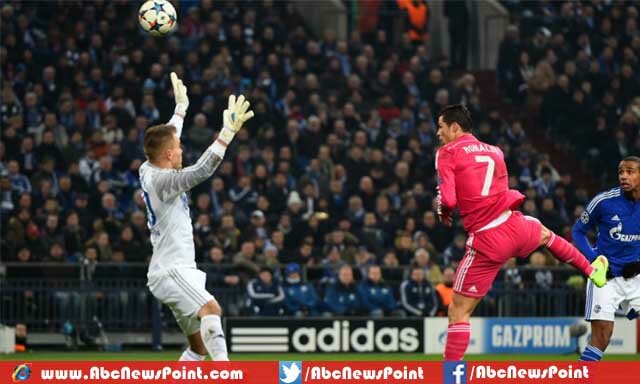 Ronaldo failed to goal in last three games but the curse is broken and he goal in the 27th minute of the match.
Ronaldo netted the opener and assisted on Marcelo's thunderbolt as Real Madrid moved closer to a place in the quarterfinals of the Champions League by defeating Schalke 2-0 in Germany on Wednesday.
According to the manager of Real Madrid they started the game good, they believed in themselves, played with a good rhythm and after first goal the game became easier for them. He further said that they didn't need to score more all they need was to control the game which they did pretty well and in the end victory fell in their hands.
Real Madrdi is trying and hard to become the first football club to retain the title of Champion's League for a 10th straight time to equal Bayern Munich's record, it must be noted that the early stages of the game favoured Schalke.
The battle between Italian coaches who have lifted the Champion League's trophy, Roberto di Matteo and his team bettered Ancelotti's troops for the first 25 minutes.
The first twenty five minutes of the game were completely favouring Roberto di Matteo's team it was the after twenty sixth minute that Madrid caught on the game when Ronaldo made a header and made against the rival team. After this goal by Ronaldo the game became easier for Madrid to catch and control.
"It is clear that Cristiano Ronaldo lives to score goals," Ancelotti was quoted as saying by UEFA. "It's never a problem for us when he doesn't score for a couple of games. But he, of course, minds.
It was a night of celebration for both the Madrid club and Ronaldo as Ronaldo's goal lead its team towards victory.