Deepika Padukone Rises Voice for Women Empowerment in Short Film My Choice
The sexiest leggy lass Bollywood actress Deepika Padukone will be seen in a short film, in which rose voice for women equality in all fields of life.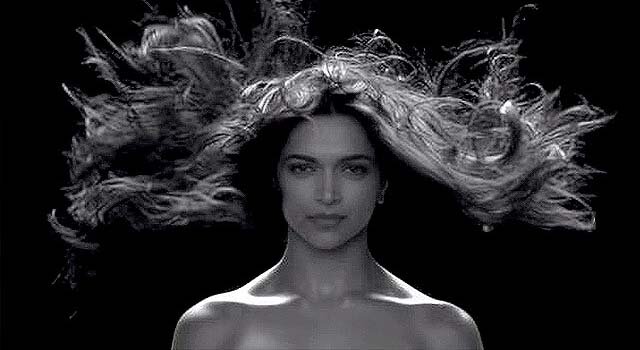 The film produced by Dinesh Vijan and in this venture Deepika will be spotted along with Mumbai's 98 other women.
The 29-year-old has the experience to work with Homi Adjania as she worked as actress in other projects as Cocktail and Finding Fanny, My Choice also directed by him.
Over two minutes' video black-and-white video, was released on social media's renowned video sharing website Youtube, features 99 women from Mumbai including Deepika in which appears to raise her voice for women equality or claiming to give all rights to ladies which were never being given.
She also is saying that anyone doesn't have right to judge women with their clothes, life style as well profession because they all have their own choice as men.
The film produced by Dinesh Vijan, Deepika calls that every woman has its own choice to live her life the way she wants, how to beautify with short or other kind of dresses and what kind of body should be. She said stop criticize life of ladies.
She is saying like this, "I want to get married or if I ever want to walk down the aisle, to decide if I want to be straight or a lesbian,".
The short video shows some renowned celebrities as bollywood's filmmaker-actor Farhan Akhtar's wife Adhuna Bhabani Akhtar who is a celebrity hairstylist and his 42-year-old director sister Zoya.
Anaita Shroff, Vogue India's fashion director and wife of director of the movie Homi also appears with other.
The over two-minute footage shows every woman who is part of the video, comes out while wearing black outfits.