Fighter Jet F-16 Crashes in Spain Left 10 Dead, 21 Injured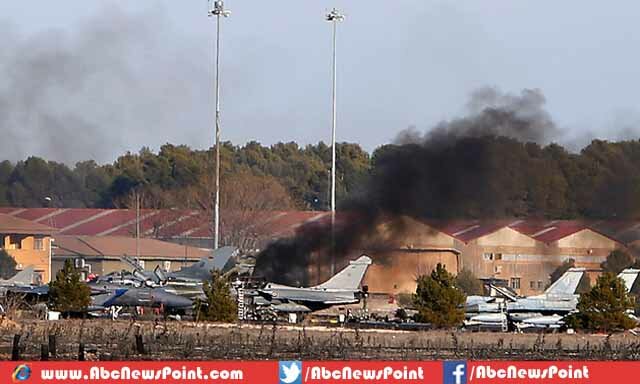 Madrid: Greek fighter jet F-16 crashed during takeoff at NATO training centre military base in Spain, killed 10 military personnel including eight French.
Foreign media reported that eight French and two Greek left dead when a jet fighter F-16 crashed at military base on takeoff at NATO training in southern Spain on Monday while 21 injured in this crash, taken into hospital immediately.
Spanish Defense Ministry has gave a statement that 10 were killed during NATO training in southern Spain during takeoff of F-16 bumped into another aircraft, caused injuries of 21 others in the accident at the Los Llanos base in Spain.
Five of injured have severely burned admitted to Madrid hospital for treatment, remaining 16 have been treated in Albacete city hospital, Defense Ministry spokesperson added. According to reports eleven of the injured were Italian while other 10 were French.
The Secretary General Jens Stoltenberg of NATO expressed his sadness following the crash stated that 'this is a tragic incident which affects the whole NATO family; I express my sincere condolences to the respected ones and the nations of those who lost their lives'.
Many other officials showed deep sorrows including Spain's Defence Minister Pedro Morenes and the chief of staff of Spain's airforce, Francisco Javier Garcia Arnaiz, for the loss of those who prepared themselves to fight against terrorist groups' worldwide.