Islamic State Brutality, Fighters Cutting Hand of Boy, Tragic Pictures Shows
The Middle East's largest terror organization has stronghold in Mosul city of Iraq, a photographs shows fighters cutting hand of a boy after giving him pain-killing tablets.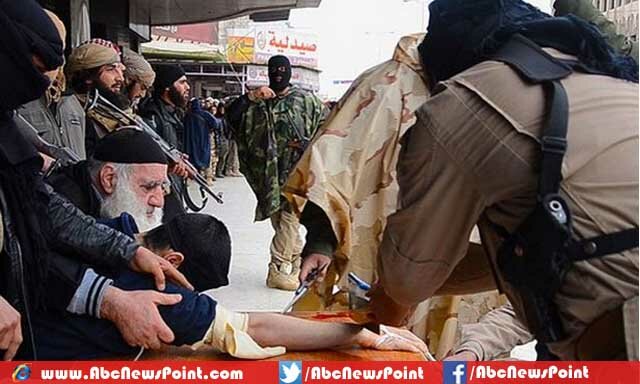 Shocking pictures which surfaced on internet by the fighters of Islamic State, the militants of the organization are hacking off a man's hand after giving him pain killer drugs who accused for robbery.
The photos reveals, a man sitting on chair and his arm put on the table and militants are standing as well some of them sitting with him while grabbing him and one man hacking off his hand with cleaver.
It also demonstrates a fighter sat in opposite side of the victim while binding his hand with a bandage as well grabbing hard by pulling across, helping to cut and after this a socking moment appears.
The fighters gave to victim drugs to freeze his pain as they hammered cleaver hard while showing their mercilessness publicly.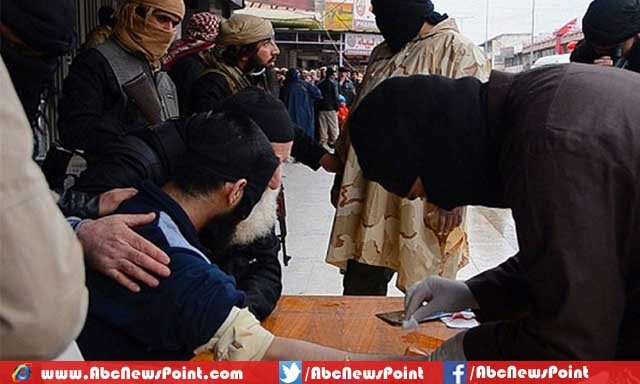 As we all saw month ago via pictures of another cruelty of Iraq-Syria militant group as militants came out pushing a young man from the top of a building because found guilty with gay acts.
These photographs revealed a blind-folded man was being taking up on top of the highest building in Raqqa, Syria and a man captured these moments through his mobile camera eye, in the end man thrown by militants from the top.
The harrowing death penalty was seen by thousands eyes who were already gathered down side of the construction as Islamic State sentenced him penalty to death and announced a time for it. The man who accused gay, wan believed to be about 20-year-old.
When IS fighters pushed him down who also covered their faces with black fabric, a man was capturing their act via phone came.