Islamic State Burnt 45 to Death in Seized Iraqi Town of Al-Baghdadi
The fighters of Islamic State of Iraq and the Levant stormed on security forces' families' homes in Western town al-Baghdadi as they took control days ago and burnt 45 people and it believes that these belong to Iraqi military.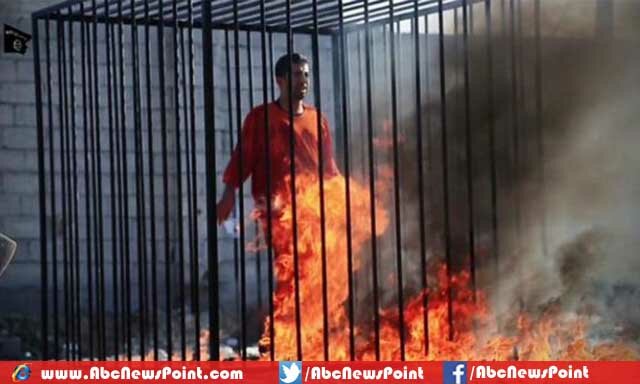 The local police chief had reported media that the Iraq-Syria militant organization's fighters had burnt forty-five residents of western Iraqi town of al-Baghdadi.
The accurate reason for these killings didn't explain yet but it considered those who killed were Iraqi security forces' members, Col Qasim al-Obeidi told media reporters.
The residents of this region specially security forces' members are never safe yet and surrounded by the Jihadists of Iraq-Syria militant group and it appealed to authorities to help them.
Islamic state had surfaced footage on internet which shows the militants burning alive a Jordanian air force pilot whose plane fell down in Syria December.
The Middle East's biggest Islamists organization had surrounded Al-Baghdadi for months and it was one of the few regions of Iraq which under controlled by authorities in province Anbar.
The allied Sunni Arab tribesmen and Islamic State started actions in this location in, January.
Mr. Rear Adm John Kirby, spokesperson for Pentagon told media on Friday that the militants of ISIL remained successful to take control of new land in Iraq first time in more than last 60 days.
However, just at 5 miles distance 320 United States Marines posted at Ain al-Asad air base and being trained the 7th Division's troops of Iraq which definitely will reason concern.
The suicide attacker from terrorists' group had targeted this base so many times and Iraqi soldiers had pushed back the Jihadists with help of US-led coalition aircraft on Friday.
The brutality ISIS making disturb people in Middle East as they kidnapping and also killing sinless just for their own aim as they recently beheaded so many people.