Lawrence Taylor Jr. Pleads Guilty To Statutory Rape and Child Abuse
Georgia: Lawrence Taylor Jr., son of former NFL great Lawrence Taylor, was pleaded guilty to statutory rape and child molestation, sentenced 30 years in prison.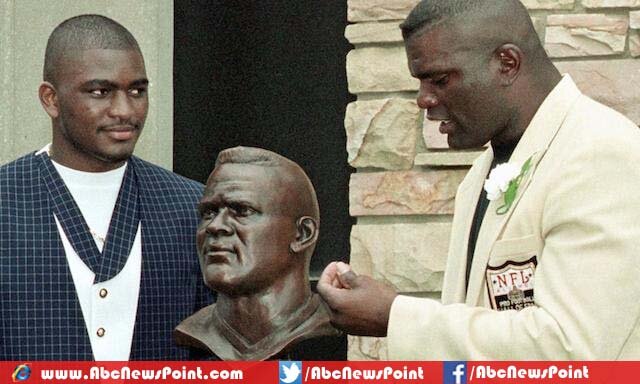 According to foreign media the son of legendary football player Lawrence Taylor has pleaded guilty for statutory rape and child molestation, has been sentenced 30 year prison against sexual crime and will be eligible for release in 10 years.
Lawrence Taylor Jr has been involved in performing sex with a 13-year-old girl and having oral sex on another girl of same age, was arrested in July, 2013 charging him for sexual assault, statutory rape and child abuse for which he was convicted following sufficient evidence against him.
The media reports suggested that Taylor Jr. had sex with 13-year-old-girl when he was nearly 30-year-old while at the same charges he was accused by another girl for five or six time forced sex.
The 13-year-old girl has accused Lawrence Taylor Jr. for having oral sex for which she often responded to no but she forced her to do it with him while the other girl of same age also stated that he has forcibly performed sex with her.
Earlier in 2010 Lawrence Taylor, father of Lawrence Taylor Jr., accused and pleaded guilty to patronizing a 16-year-old prostitute, who admitted to have sex saying that he paid highly for this but really unaware about distress of teenage for having sex with him.
Taylor Jr's father was sentenced six years probation in 2011 for sex with teenage prostitute after found guilty while he was in prison for ten year following twenty years probation in a row.