Miley Cyrus Bold Photo-shoot For Paper Magazine Spread
It appeared to be that Paper Magazine has this ability to remove every celebrity's clothes for their raciest photo shoot as they took off American well-known pop star Miley Cyrus' dress.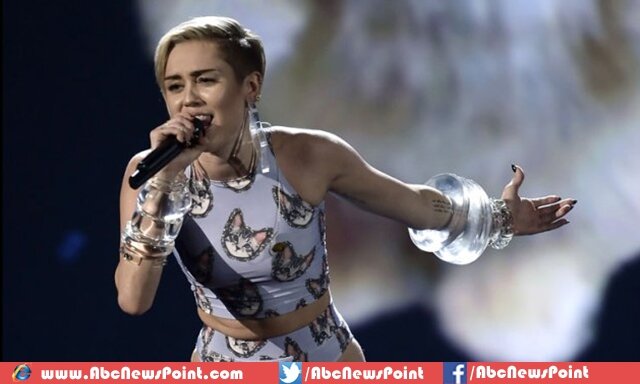 Before that the Paper Magazine has made cover star to America's renowned socialite Kim Kardashian who also never feels shy in front of camera.
The singer covers the magazine's summer issue that titled the theme of 'Use Your Voice', in these photographs, Cyrus removed clothes but hid her private locations with her pig and Bubba Sue, though, in one of the pictures she showed off her boobs clearly and one of the pictures she showed off clearly her boobs.
The singer covers the magazine's summer issue, which has the theme of "Use Your Voice." We offered a preview of the cover yesterday, but in that photo, Cyrus' private parts are being covered up by her pig, Bubba Sue.
It seems that the 22-year-old Miley love to surprise her fans and critics by doing indecent as well as raciest kind of acts as 'Hannah Montana' act for a sexier image, in wrecking balls' video vulgar performances, raunchy twerks, and using tongue everywhere.
However, her raciest act will stun everyone as Miley took off everything for Paper Magazine's photoshoot and didn't feel shy.
The daughter of country singer Billy Ray Cyrus explained that her sexuality is "fluid."
The 'We Can't Stop' hitmaker said in her statement like this, "I am literally open to every single thing that is consenting and doesn't involve an animal and everyone is of age.
Everything that's legal, I'm down with. Yo, I'm down with any adult — anyone over the age of 18 who is down to love me."
Miley love to show her raciest acts in front of camera as well by posting selfies on Instagram in which she also appears explicitly exposed off and using her tongue, are her fans love these kind of acts or not?