Miley Cyrus drops down her dress, Dances Just in Pair of Red Tights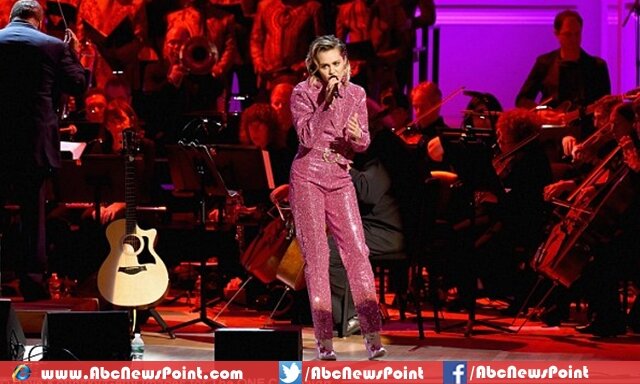 Hollywood: American singer Miley Cyrus shows her skin again, dances for the new advert wearing only in pair of red tights.
Miley Cyrus has no discomfort in shedding off her clothes; she often does this for magazine and advertisement. This time, she again poses without shirt only wearing red tights.
The 21-year-old singer did an advertisement for tights brand which motto is 'Golden Lady changes the world of tights. Free your legs with the exclusive seamless tights line', she is only sported with brand's red tights.
The singer, during her performance often flashed her breasts while licking and protecting her modesty with giant dark pink inflatable heart, also wears the same colored heels but nothing else.
Telling to W magazine she said, I am obviously comfortable without clothes. Her ease with disrobing comes from her early years on a 500 acre farm in Franklin Tennessee, 'We never were inside, and we never wore shoes. This might be the reason of ease of being without clothes', she added.