Miley Cyrus another Romantic Date with Patrick Schwarzenegger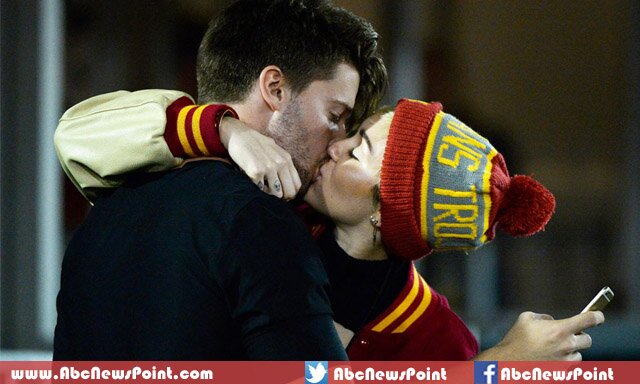 Los Angeles: Miley Cyrus and new boyfriend Patrick Scharzenegger stepped out to Katsuya sushi restaurant in Brentwood on Saturday night.
The American singer and handsome Patrick Schwarzenegger relationship went public after a memorable football match in Los Angeles when they have a passionate kiss in front of massive crowd; they were on another romantic date next day which proved they are affectionate to each other.
21-year olds were at sushi restaurant in Brentwood on Saturday night to spent some romantic time together before public, Cyrus and Patrick are friends from couple of year to have fun nothing else, may waiting for any time which would force them to be a couple but not now, sources said.
Miley and Patrick was last seen together in 2011 then gone in separate ways, now again flame the relationship started dating together after they have a loving kiss at USC Trojans game on Friday.