Miley Cyrus Shares Her Topless Selfie to Support 'Free the Nipples'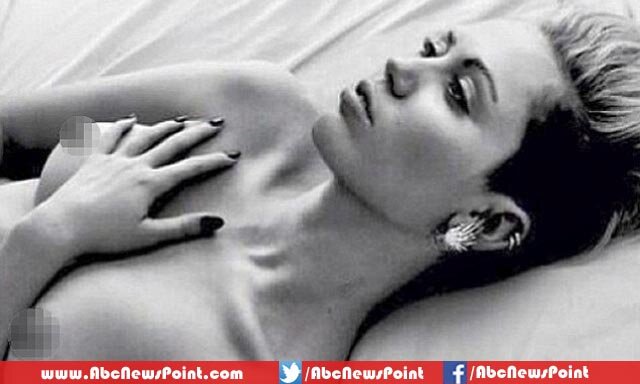 The American singer-actress Miley Cyrus posted her topless selfie on instagram to show her support with 'Free the Nipples' campaign.
The singer, who never shy for being naked on screen always loves nudity, has shared a topless selfie of her on Instagram and showed her support the campaign 'Free The Nipples' which is about show off women bodies without getting censored or shamed.
Cyrus, 22 has added a black and white photo without shirt showing breast of her while her hand was in between breast but the nipples are uncovered, the singer has laying down on bed of white color mattress.
Free The Nipples is a movement against those regulations about being naked or topless has been censored or shamed because in some countries there are laws prohibiting public toplessness, which the women like Cyrus doesn't want for themselves any more who are very comfortable and feel ease going topless or even bottom less.
Earlier, on June 14, Miley posted a topless Instagram snap that she captioned just before taking shower, back in December and shred another selfie to support the movement.