Two Solar-Lunar Eclipse will be seen in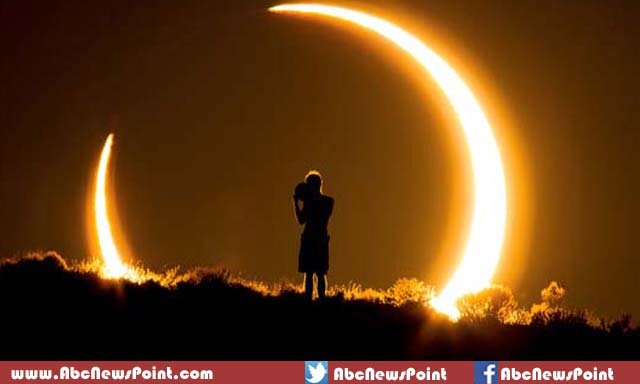 Eclipse: According to prediction of eclipses in, there will be two solar and two lunar eclipses in the coming in which number of changes could be happen.
The first solar eclipse of occurs at the Moon's will be seen on total solar eclipse March 20,, while the second solar eclipse in the coming year will be a partial solar eclipse on September 13. It will hold a much larger swath of the world including Greenland, Iceland, Europe, northern Africa, the Middle East and northwestern Asia, different degree of solar eclipse will be seen in various regions.
Two lunar eclipses will be on April 4, and September 28, respectively, both will occur just two weeks after the solar eclipses, however, first lunar eclipse will seen as full while the second one is penumbral, the blood moon will appear a fortnight after the solar eclipses.
The eclipse will clearly be seen in Pakistan including United States, Canada, India, Bangladesh, Brazil, Argentina, and Europe in the world.
A solar eclipse takes place when Moon positioned between the Earth and Sun so we can see from Earth as the moon obscures the Sun completely or partially. While lunar eclipses are independent of the position at the earth, however it will also be full or partial.