Us Airstrikes Kill ISIS Chemical Weapons Engineer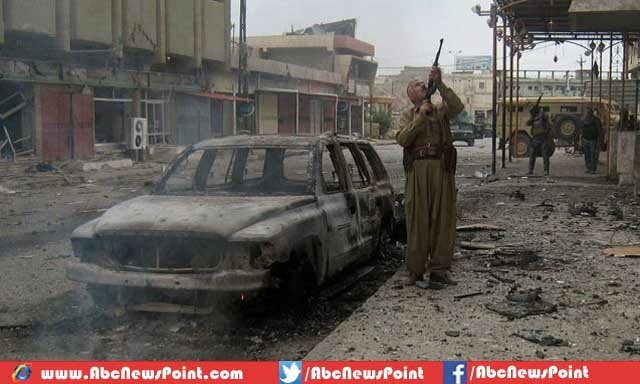 Washington: US Central Command claimed that US-led airstrikes targeted and killed the chemical weapon expert of Islamic State near Mosul.
According to international media US Central Command stated that a chemical weapon engineer of Islamic State, identified as Abu Malik, has been killed in last week US-led airstrikes on Iraq and Syria near Mosul.
In the statment US central command stated that Abu Malik had been a chemical weapons engineer during the rule of Saddam Hussein, joined al-Qaeda Iraq in 2005, considered as expert chemical weapon engineer used by ISIS in war against American security forces.
'The death of Abu Malik is expected to temporarily degrade and disrupt the radical network and reduce ISIL's ability to potentially produce and use chemical weapons against innocent people', Pentagon added.
US-led security forces fighting against Islamic State militants since August of last year in Iraq and Syria, involved in targeting key location and infrastructure of ISIS which support and assist the ISIS militants to continue fight against US forces.
The latest target of US-coalition airstrikes to hit weaponry production area and killing of chemical weapon expert made forces able to reduce the terror activities of Islamic State temporarily, trying to weaken Islamic State to resist against US security forces.