Jihadist Group Attacks Egypt's Police Station, Kills 30 People Including Soldiers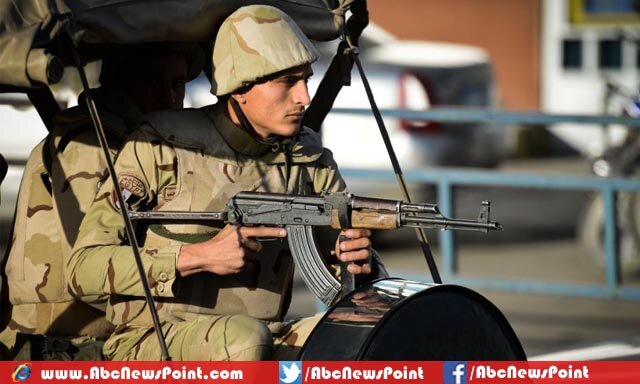 Sinai: ISIS linked militant group has killed at least 30 including soldiers in north-east Sinai following attacks and rocket fires on the soldiers and Egypt police.
Foreign media reported that Islamic State linked militant jihadist group has killed at least 32 in north-east Sinai region including most of security personnel following series of mortars fired on security forces posts and car bombing outside military base.
According to media reports militants hit the headquarters of security forces, an army base, a hospital, a magazine office and several check posts by firing long range mortars rounds and cars bomb explosions led by Egypt insurgents in the Sinai.
The attacks sparked clashes between government security forces and jihadist group militants, national security forces has started operation against these militants after deadliest violence hit the town.
The Egyptian faction of the Islamic State of Iraq and the Levant (ISIL) group has claimed the responsibility for the attacks and bombing in Sinai where army personnel already battling against the insurgency of Islamic linked militants since 18 months in which at least 500 members of security forces killed till now.
Egyptian President Abdel Fattah el-Sisi has moved back to State by cancelling his visit to Ethiopia, where he was attending a summit of the African Union as new violence hit the country.