What is Valentine? Valentine History
What is Valentine?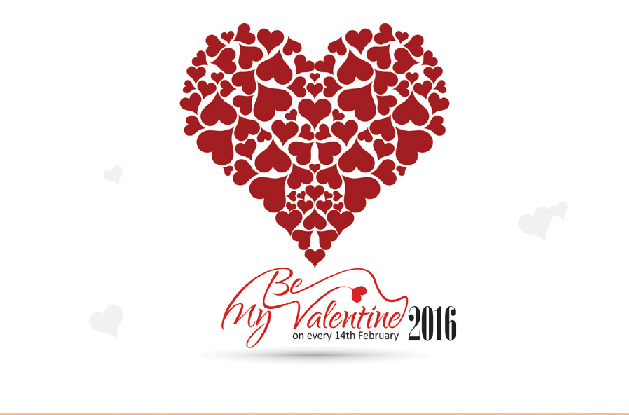 Valentine's Day is considered to be the day of love, which is celebrated on 14th of February every year. It is celebrated around the globe but is not considered as a public holiday. On this day people present flowers and cards to their loved ones just to express their love. "Red" color is said to be the color of Valentine's Day
This day is also recognized as "Saint Valentine's Day" or the "Feast of Saint Valentine"
There are many stories for the history of this day but close to the truth is the story of Saint Valentinus who was of Rome States. At first he became famous when he started to perform marriages of soldiers. Those soldiers were not allowed to marry because of their Christian beliefs. Then Valentinus was put on trial under Roman Empire and was imprisoned because of his act. Legend says Valentinus cured jailer's daughter during his imprisonment, name of the jailer' daughter was Asterius. Before his execution Valentinus wrote a letter to Asterius and the context of that was, "Your Valentine, as a farewell" or "From your Valentine" The letter was signed by Valentinus.
In another story Asterius only visited Valentinus during his incarceration and Valentinus fell in love with her. He spent his first Valentine with himself and on the next he wrote the letter before his execution. The context of the letter "From your Valentine" is the expression that is still in use.
There is another belief about why Valentine's Day is celebrated in the middle of the February. It is to praise the St. Valentine and Faunus who was Roman's agriculture God. It was celebrated as a festival in Roman culture.
This festival of Lupercalia is dedicated to Romulus and Remus. They were the founders of the Rome and Lupercalia was a fertility festival. In this festival followers of Lupercalia were gathered in a holy cave where it is believed that Romulus and Remus were cared by a lupa or she-wolf. For purification they sacrificed a dog and a goat for fertility. The blood of sacrificed animals was taken to the streets and to the crops. Women without fear touch the blood to be more fertile and later in the evening every single woman would write their names on a big vase and bachelors would choose a name to be paired for the year and often that pair resulted in marriage.
In some part of the world, Valentine's Day is an official holiday according to their churches. According to the "Greek orthodox church" and some other churches Saint Valentine does not exist in any history.