Iggy Azalea Angrily Responds Eminem about Raping Her in Song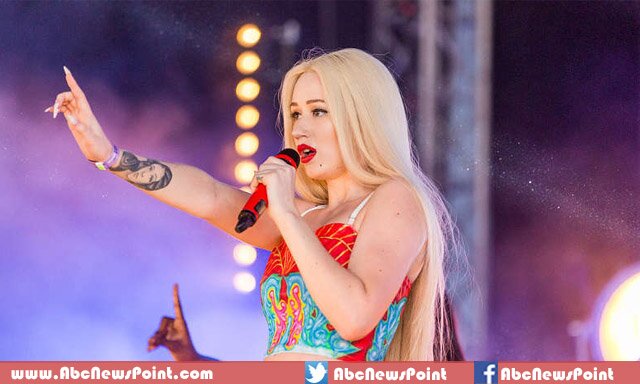 The American rapper Eminem new song Vegas threatening another lady Iggy Azalea, the singer Iggy responded him on twitter about her rapping in song.
The Australian Singer, Iggy Azalea tweeted about her raping in Eminem new song Vegas, the American singer targeted the lady in the lyrics and rape her in the song. Iggy described him an old man threatening a young woman to entertainment.
Eminem's controversial lyrics are 'So what's it gone' be? Put that s**t away Iggy. You don't wanna blow that rape whistle on me. Scream! I love it. 'Fore I get lost with the getting' off' While some of others include: 'B***h, shut the f**k up and get in my car. And suck my f**king d**k while I take a s**t'.
Iggy, 24 gave an angry response as the video of rapper come online stating Iggy rape, the Australian star described it an awkward moment said that her 14-year-old brother is biggest fan of Eminem and the rapper is to rape her sister.
Marshall Mathers, 42, who is better known whit his stage name Eminem, not only rapped Iggy Azalea but also many of US and UK celebrities have been threatened and rapped as Lana Del Rey also been attacked in his next compilation 'Shady Cxvpher', Earlier Eminem targeted Christina Aguilera, Britney Spears, the Olsen twins, Mariah Carey, Amy Winehouse, Lindsay Lohan and Kim Kardashian in his songs.