Is it True; Katy Perry Accidentally Shares Her Phone Number Online?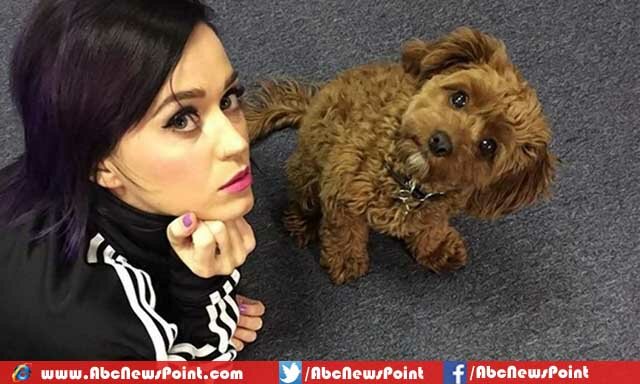 The hitmaker of 'This Is How We Do', who became top headline because of her pregnancy reports or speculation which has published American tabloids, now shares her phone number to numerous fans after posting footage of her pet dog – Butters on internet.
It said to be that it had done accidentally not intentionally on social media's renowned websites as photo-sharing site Instagram as well micro-blogging Twitter, United States media reported.
The 30-year-old gorgeous-experienced vocalist Katy has already shocked while sharing her photograph of 'Kris Jenner' pixie hairstyle as well videotape of her pat dog Butters without and wasn't thought about that dog tag completely demonstrated her phone number.
She posted her dog video while captioning, "B*TCH BETTER HAVE MY MONEY IF B*TCH WANTS SAUSAGES!"
She also shared her friend blues & rhythm Rihanna's new jam "B*tch Better Have My Money" a shout-out.
It also said to be that after discovering her phone number on both Instagram and Twitter, attempted to dial the number to talk her favorite celebrity.
Katy remained disturb after receiving numerous calls and rapidly deleted her video and photograph as well deactivated her contact from sites.
The speculations about her pregnancy disturbed a lot her because it wasn't like that in reality as she has disclosed no plan for wedding as well to born a baby. Katy actually wants to focus on her bright music career.
However, the reports which publish by OK! Magazine on March who has confessed to print wrongly that gets pregnant with 'Slow Dancing in a Burning Room' vocalist beau John Mayer.
Katy is now working on her some forthcoming project which to blast in music industry as her every track is rocking and received a lot of praise by fans as well who become her fan after hearing her music number.