Money Laundering Case London Police Extend Altaf Hussain's Bail Till July
London: The chairperson of social services organization Muttahida Qaumi Movement (MQM), Mr. Altaf Hussain, who remained successful to acquire three months extend by London Metropolitan Police on Tuesday as charged for alleged money laundering case.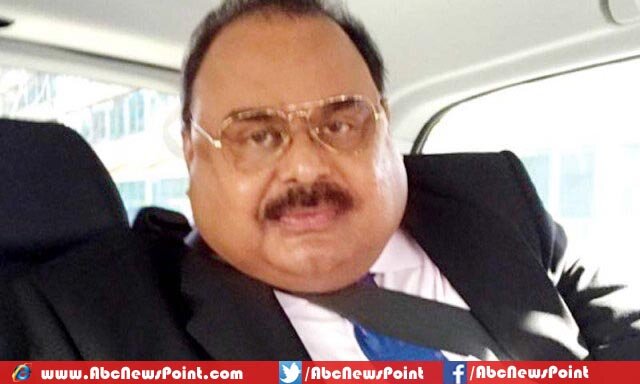 Three months extension in bail emerged after five hours investigation which was being done between London police and MQM leader Hussain for continued money-laundering case.
Mr. Altaf Hussain stepped out from the police station accompanied by Barrister Saif, Babar Ghauri and his legal team after approving his bail petition.
Bail has extended till July, Hussain stated while addressing media reporters that he trusts in Britain judicial system and hence looked hopeful before five-hours meeting with London police, as remained successful to win officers trust.
Hussain is also hoping that London police will never do injustice while carrying out investigation of money laundering case.
After the extension in bail, chairperson of MQM Hussain requested party workers, they should perform peaceful behavior in Pakistan as Party facing tensions nowadays, be disciplined.
The Pakistani news channels interviewing MQM party members to know what would be in future when London police will carried out further investigation after ending bail.
Chief of MQM was taken into custody by London security forces as huge number of money discovered at home of Hussain on June 3 last year and sine then remained successful to extend in his bail frequently as last time extended in December until April 14,.
Despite of some evidences MQM regularly refusing allegations of money-laundering and Hussain arrived at Southwark Police Station about nearly at 10am London time.
An insider explained media that his legal team has advised Hussain, please avoid answering the questions which will be asked by London Police during the five hours investigation.
Another case against MQM leader killing of former party leader Dr. Imran Farooq is being investigated in Pakistan as some investigators landed in nation.