PAT Leader Dr. Tahir-Ul-Qadri to Visit Abroad For Fundraising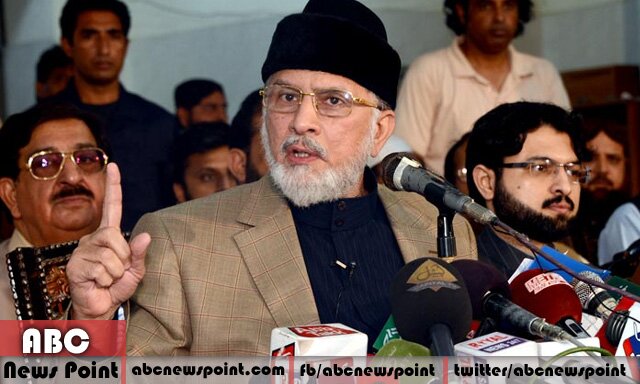 Lahore: Pakistan Awami-Tehreek chairman Dr. Tahir-ul-Qadri is going on visit of America and Europe for fundraising for his party.
Chairman PAT said while addressing to media person that he will leave Pakistan to visit America and Europe to raise funds for Pakistan Awami-Tehreek.
Dr, Tahir-ul-Qadri will depart on an UAE flight at 3:30am and will reach Canada on November, 13 after completing his visit to abroad, he will come back Pakistan on 16 November as scheduled. I will not stay in London as last time incident of plane divergence, I will stay in United States America, he said in press.
Earlier, PAT leader said that he or any of his party members didn't sign any deal with government and has to come back for people of Pakistan, claimed that any person having document or agreement stating any understanding between PAT and government with my signature, will be paid 50 million rupees.
Qadri stated that his most of time will be spent in America, just going there to gather funds for party. Tahir-ul-Qadri was in Pakistan after the killings of PAT members by police at his residence in Lahore and PAT has long sit-in in Islamabad against the corrupt government alongside Pakistan Tehreek-Insaf (PTI).
PAT recently has left sit-in due to shortage of funds as their officials said but faced a lot of criticism and accusation regarding any agreement between PAT leadership and Government has been made but PAT leader denied the accusation told that dharnas would be continued in each city after Muharram as announced.