Shiv Sena threatened to dig up the pitch of Eden Gardens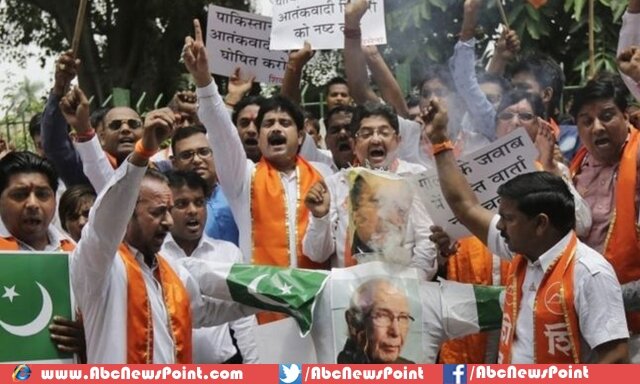 The Indian Hindu extremist political party Shiv Sena comes out in the open criticism against the match between India and Pakistan in the ICC T20 World Cup. The Shiv Sena chairpersons Uddhav Thackeray threatened to the Chief Minister of West Bengal Mumta Banerjee once again and criticize on her decision to provide the security arrangement to the Pakistan cricket team. In his statement the Shiv Sena head say that she has not done the right thing by making the cricket element part of her politics.
The Shiv Sena head also praised the Chief Minister of Himachal Pardesh Virbhadra Singh on his decision of excusing to host the match between India and Pakistan at Dharamsala on 19 March. He says that is was the patriotic move of refusing to host match by the Himachal Pardesh chief minister. The spokesperson of the Shiv Sena says that we are very much determined to avoid the happening the match at Kolkata and for that our agents are ready to dig up the pitch of Eden Garden at which the match will be played between Indian and Pakistan on 19 March. He also says that we are also looking for the involvement of the union home ministry so that the Pakistan cricket team will not allowed entering and playing in India.
The marquee match that was previously played at the Dharamsala on 19 March but it was shifted from Dharamsala to Kolkata after the PCB security team visit to the previous venue and shows the security concerns for the Pakistan cricket team to play at Dharamsala against India. Pakistan plays their first warm up match today against Sri Lanka and their first official match of the T20 world cup held on 16 March against the Bangladesh.