Top 10 Best Free Antivirus Software in the World
The need of Antivirus is emerging with time and it becomes the integral part of operating system, though Microsoft also offer antivirus support in its operating system but this is not enough to secure the data from virus to corrupt the file or any other case through which data can't be recovered.
There are number of companies which are offering antivirus software having different features and specification in which some of are paid while other are free of cost.
The prime purpose to install an antivirus into computer in simply to secure it from any illegal use and protect important data, files and information which deletions and theft is inevitable for users.
Here we have enlisted top ten best antiviruses in the world below.
10: Panda Antivirus Pro
Panda Antivirus Pro is entry level security product that protects system in an effective and unobtrusive way, considered as one of the dominant computer security software. Panda Antivirus Pro interface has been completely redesigned with tons of additional features making it holistic security suite for personal computers.
The Panda Antivirus Pro includes firewall, USB vaccine, multimedia/gaming mode, safe browser have inner system to shield itself to prevent malware from changing files or entries in the Windows registry. Functions are now big with colorful icons and most vital information is presented at the top with charts and large text and whenever it blocks any attack or virus it automatically sends its user a message to make care of it.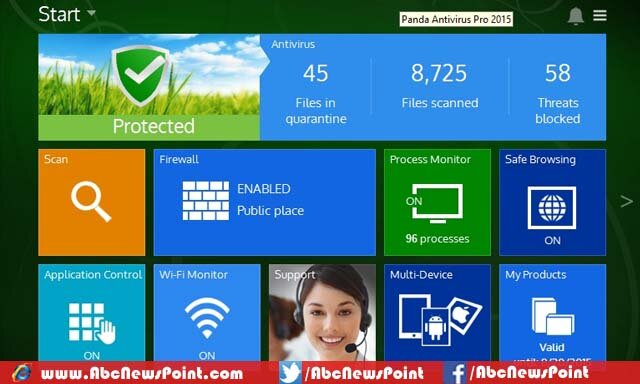 9: Bitdefender Antivirus Plus
Bitdefender Antivirus Plus protects PC from hackers and identity thieves and offers best protection for your computer while it provides efficient scanning by consuming consuming few resources.
Bitdefender Antivirus Plus is ideal for users who don't much familiar with antivirus programs combats malware including viruses, hacks, and spyware and no need of any configuration make it ideal for less experienced users. BitDefender Free Antivirus is easily accessible from the system tray. The interface has a modern and elegant design having enable/disable Virus Shield and Auto Scan functions which view the log of the analysis.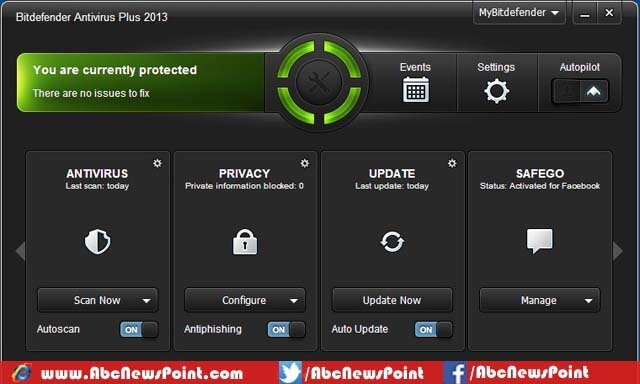 8: Trend Micro Antivirus Plus
Trend Micro's Antivirus Plus software offers healthy protection against threats of viruses, spyware, worms, trojans, phishing and other malfunctions. It guards against suspicious websites before user access and blocks potential threatening links in on social networking and instant messaging.
Trend Micro Antivirus Plus not only gave protection but also offers assistance in safeguarding WiFi connections along with inspection of system settings allows it to identify issues. The antivirus program protection plan brings storage feature on internet following password protection and management and offering multi licenses across different operating systems.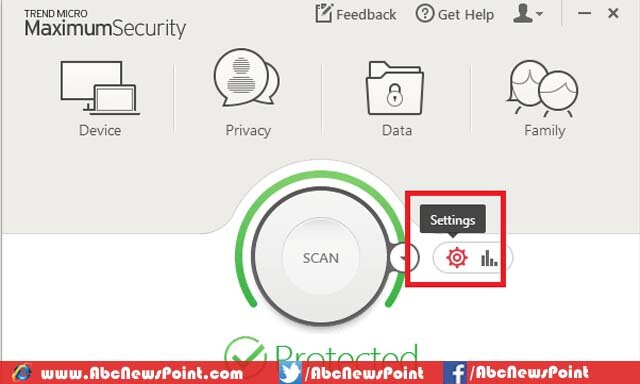 7: BullGuard Antivirus
BullGuard Antivirus software is one of easiest antivirus software to use and one of quickest installations of all available antivirus packages. The efficient antivirus software program Includes full antivirus protection, protection, parental controls, e-mail and spam blocking along with online backup storage following its different security plans.
BullGuard Antivirus dashboard allows users to determine security and defenselessness of devices at just a few clicks through which it can perform vulnerability scans, quick scans or full scans of the operating system and wipe out any malfunction program.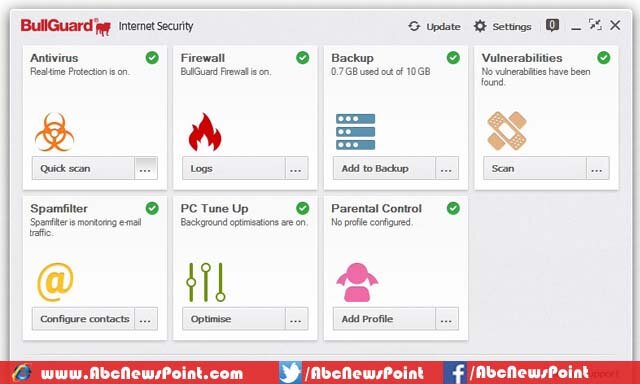 6: Kaspersky Antivirus
Kaspersky Internet Security and Kaspersky Total Security are used to alternate antivirus software with built-in computer systems, considered as one of easiest and quickest antivirus software packages to use because of bundled with full definition database isn't configured.
The smaller Kaspersky antivirus offers its users to easily build up safe money, online account management, password management, data encryption, backup, restore and parental controls protection features while its very intuitive dashboard allow users configuring what settings are required for any computer contrary to its specifications.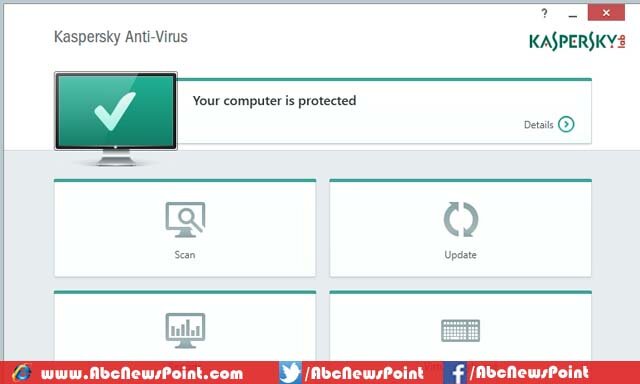 5: McAfee Antivirus Plus
McAfee's Antivirus Plus is one of best security program for home PC user while used across number of devices and resource usage of software in an effort to maintain battery life of portable computers. The Vulnerability scans and fixing any potential threats in a system, malware, spyware, and unwanted scans work to keep PC safe.
It also protects social networking; browser searching and online shopping and crime ware are immediately blocked. It brings strong anti-spam scanners, parental controls, and dynamic protection, anti-hacking and anti-theft tools to the table following its unlimited protection to all devices.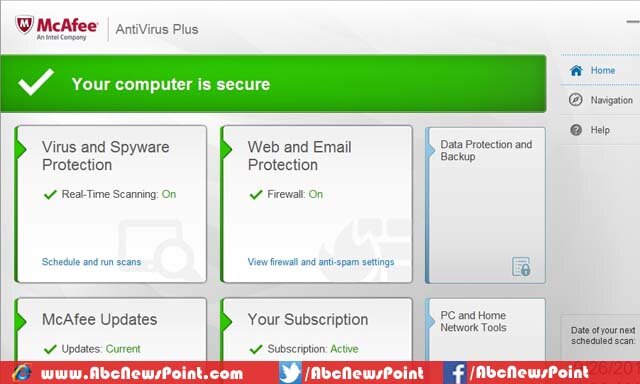 4: AVG Antivirus
AVG's antivirus offers cheap security and performs admirably and best known for effective of all the free services including powerful detection and defense against viruses, threats and malware.
Easy to use and monitors system well to identify redundant usage before it performs tasks while performance boosting aid help PC to run smoothly and efficiently. The premium version is more than enough for user providing extended features like downloading, sharing protection, protection for android devices, social networking and instant messaging safeguards.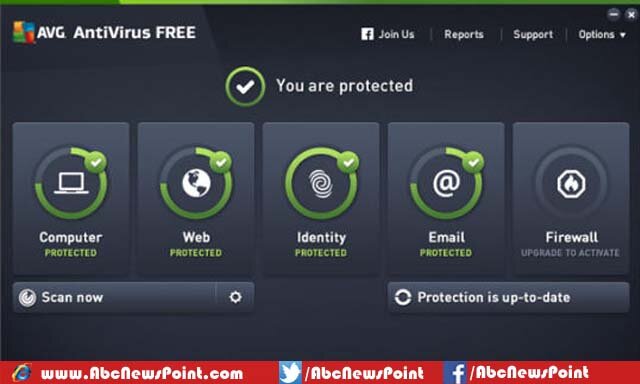 3: Norton Antivirus
Symantec Corporation's Norton Security antivirus software provides its users to quickly configure the security and vulnerability of devices following few steps to make their devices more efficient and safe.
The program interface allows running antivirus scans, updates; configure theft, online backups, and other PC tune ups while parental controls are quite possibly the best feature of Norton Security with Backup. The integrated reporting of valuable feedback and allow advanced restrictions control according to need of users following its home and office use.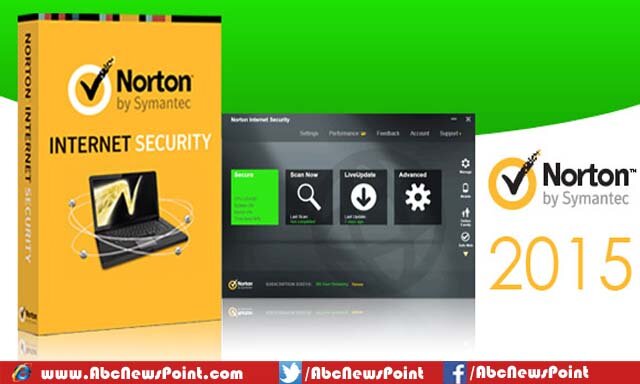 2: Avast Pro Antivirus
Avast is one of major contenders in free antivirus world which offers anti-spyware, browser protection, network scan and online storage having 2GB of free storage. The antivirus software has applications like security, anti-theft, battery-saver and GrimeFighter, to protect your phone or tablet from any such malware which harm the data and other material.
Avast Free Antivirus interface is quite same to its commercial product, easy to quick scans, reduces the likelihood of malware attacks, and clean up browser said to be one of reliable antivirus for free usage.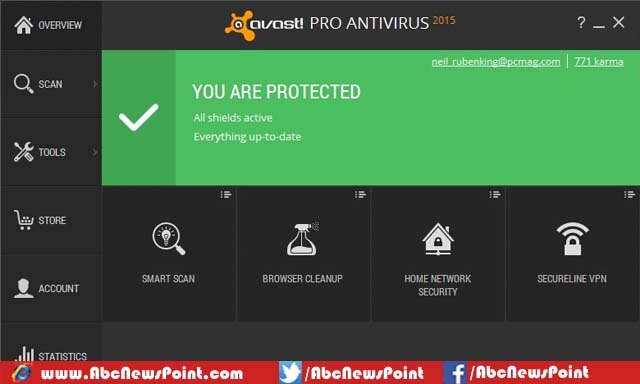 1: Avira Antivirus Suite
Avira Free Antivirus is one of best free antivirus which offers a number of modules including real time protection, two-way firewall , social network shield and quick scan.
The traditional interface is quite easy and customize that functions appear down left hand side while its automatic and manual AV scans are helpfully offers a series of predefined scan sets. The Configuration settings also offer to protect PC from adware, phishing attempts and from safe online games and jokes that what a user only require dusing internet use.