Top 10 Hottest And Sexiest Female News Anchors In The World
Hottest and Sexiest female news anchors all around world is quite interesting topic because with the passage of time where women dominating the society gradually through their talent and versatility, news rooms also filing up with more female anchors than males.
The point is that these news anchors are not only grip on their content but also stunning gorgeous looks which might help to boost up the rating of news channel. By seeing the sexiest and hot news anchors on news channel it is likely that there is direct relationship of hotness and ratings.
however, the figure of sexy and hot female news anchors is quiet increase since last decade. We have made a list of top sexiest female news anchors all around world for you.
10: Laurence Ferrari
The French journalist a former anchor of the TF1 Laurence Ferrari was born on 5 July 1966 in Aix-les-Bains, France, began her media career with French news agency. Ferrari moved to television in 1994 with Michel Drucker in Studio Gabriel on France 2 after working as researcher at the French language radio station, Europe 1. She joined Direct 8 following her resignation to TF1 in May of 2012, added in the list of world's top sexiest female news anchors for her striking and dazzling beauty.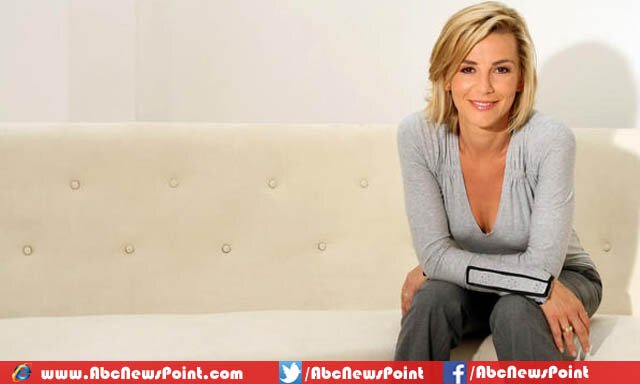 9: Katie Derham
Born on 18 June 1970 the English newscaster and television presenter Katie Derham, steeped in journalism as broadcaster on British Broadcasting corporations (BBC) and won Best Personal Finance Broadcaster Award in her first year. She turned ITV News as the Media and Arts Editor in 1998 in only age of 27 became the youngest newscaster on British national television, however, she turned back to BBC in 2010 to present. Derham is also Radio 3 as presenter of Afternoon on 3 and Breakfast programs considered as one of sexiest beauty of news channels.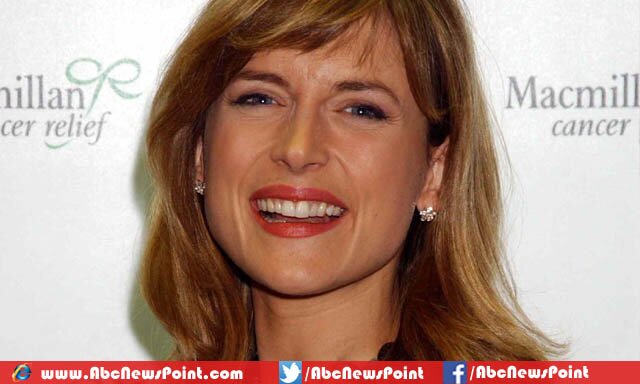 8: Betty Nguyen
The Vietnamese-Scottish American descent Betty Nguyen is one of most beautiful and hot news anchor, currently attached with NBC News and MSNBC. Earlier Nguyen hosted This Morning Saturday, The Early Show and CBS Morning News for CBS, later anchors 'Early Today' on NBC and 'First Look'on MSNBC. The 40-year-old news anchor has spend six years at CNN and covered major stories like Haiti earthquake, presidential elections in Africa, hurricane Katrina and Pope John Paul II's death ceremony among others. Nguyen has been placed TV´s 10 Hottest News Anchors and 10 Most Stylish Anchors & Reporters by different websites and magazines.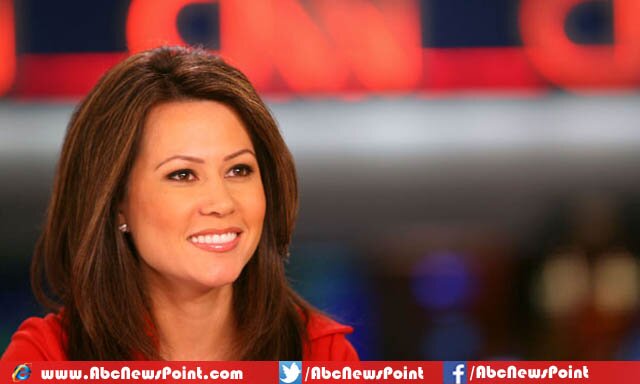 7: Alisyn Camerota
American television news journalist Alisyn Camerota was born on June 21, 1966, graduated from American University and completed her degree in broadcast journalism. After working at different local and city news channel Camerota started co-hosting America's News Headquarters and Fox & Friends Weekend. Camerota, 48 has joined CNN and CNN international as TV anchor where she co-hosted several programs like New Day, bacem one of popular and well known TV news anchor worldwide especially in United States.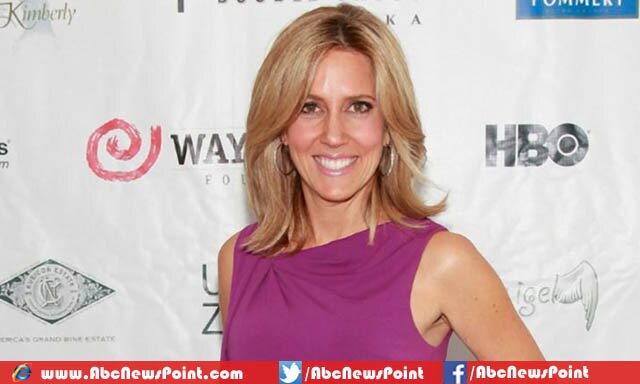 6: Robin Meade
One of top leading news anchor Robin Meade has started her broadcasting career as a reporter at WMFD-TV then moved to WCMH-TV. Born on April 21, 1969, graduated major in programming and performance from Ashland University, joined HLN and hosted network's coverage of operation enduring freedom. At present, she hosts the Morning Express with Robin Meade on HLN on weekday's morning, added in top 20 most popular television news personalities and named as Sexiest Newscaster in the world.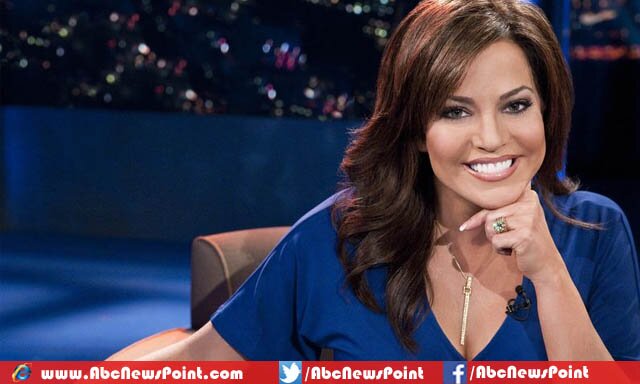 5: Kiran Chetry
Nepali-born former American television presenter and journalist who worked as cable news anchor for CNN and Fox News began broadcasting career from local stations. Chetry connected the cable news network Fox News Channel in 2001, served as rotating anchor for Fox News Live and Fox & Friends First during her stay at Fox News. Chetry started working as a CNN anchor and correspondent on February, 2007, later became the co anchor of morning show following CNN's President Jonathan Klein announcement. Chetry, 40 has ranked in list of TV's Sexiest News Anchors, America's sexiest female anchor and world's second sexiest female anchor.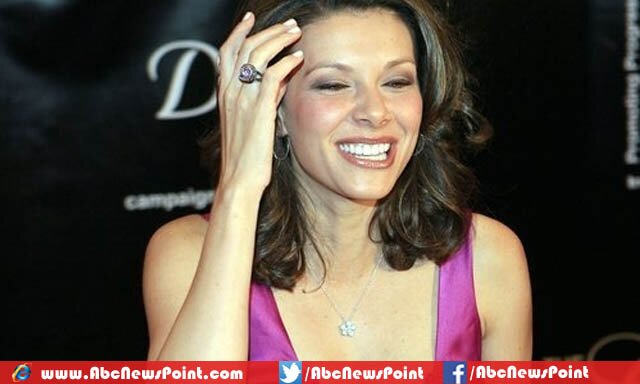 4: Georgie Thompson
Born on 25 September 1977 Georgie Thompson is an English TV presenter, started work as production assistant for GMTV earlier her career. In January 2001 Georgie Thompson moved to Sky Sports where she covered major events like A1 Grand Prix Speedway World Cup America's Cup Race of Champions and Wimbledon Championships of 2011. After leaving Sky Sports Thompson start presented Friday night magazine show The F1 Show on Sky Sports F1 and moved to Fox Sports in 2013 as a panelist on Regis Philbin's sports show Crowd Goes Wild.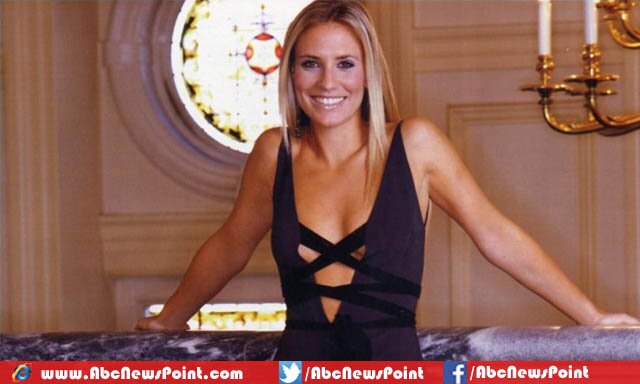 3: Bianna Golodryga
Bianna Golodryga is news-finance anchor at Yahoo who stepped in media industry as producer at CNBC, described as one of most popular and top journalists below age of 30. Born on June 15, 1978 Bianna Golodryga did graduate of the University of Texas at Austin and took a degree in Russian/East European & Eurasian studies with minor in economics. She co-host the weekend edition of Good Morning America until August 4, and moved to MSNBC where she guest-anchored Way Too Early.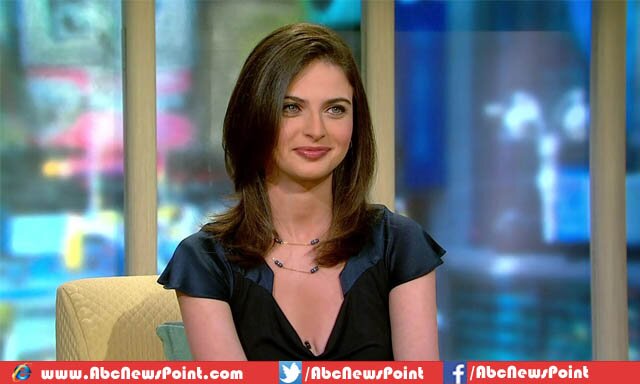 2: Ghida Fakhry
One of primary broadcasters of Al Jazeera English News Channel Ghida Fakhry born in 1970 got her Master's degree from the School of Oriental and African Studies at the University of London while Master of Arts in International Relations from the Boston University. Ghida Fakhry is the lead female anchor of Al Jazeera English since its launch in America at Washington, staying with the channel she became one of the best-known Arab news personalities outside of the Arab world.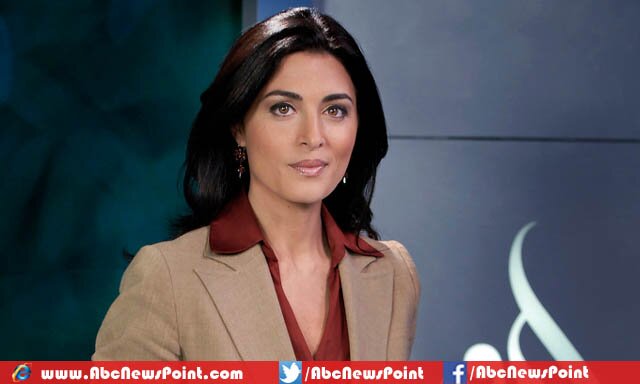 1: Melissa Theuriau
Mélissa Theuriau was born on 18 July 1978 in Échirolles, France, studied journalism and took Master's degree in Audiovisual Journalism from the Institute of Communication and Media. The French journalist joined Métropole 6 as editor-in-chief and presenter of Zone Interdite in 2006 while became very popular in all over world. The sizzling beauty has been named as world's most beautiful news reporter, most beautiful woman in the world and TV's sexiest news anchor in the world.