Top 10 Most Popular And Best Sad Songs in The World
Music has aptitude to stir up the emotions of humans and different type of music has been involved in evoking different emotion like when people are in light mood and want to fun and party then dance numbers or hip hop music was most liked while when people are depressed and sad they want to hear songs which have low melodies full of emotions simply can be said the heart touching music which relax them at any level.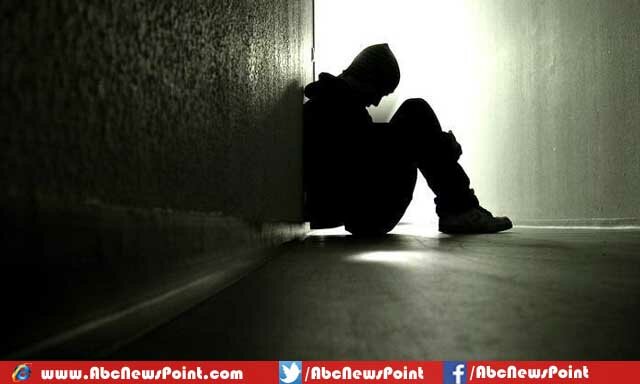 Almost every singer has recorded some sad version of songs because of popularity of that genre and mostly famous for these type of songs.
Here we have made a list of top sad songs of present time that literally filled the eyes with water; the top sad songs are given below.
10: Under the Bridge – Red Hot Chili Peppers
Under the Bridge" is a song by American rock band Red Hot Chili Peppers, the second single from its fifth studio album Blood Sugar Sex Magik which was released on March 10, 1992. The lyrics of the Under the Bridge were co-written by Flea, Frusciante, Kiedis and Smith and produced by Rick Rubin, Warner Bros. labeled became a critical and commercial success holds second position on Billboard Hot 100. The success of the song widened with the release of its music video by winning Viewer's Choice Award and Breakthrough Video.

9: Creep – Radiohead
The English alternative rock band Radiohead has recorded the song Creep as their debut single in 1992 which became part of their first album, Pablo Honey. Penned by Radiohead, Albert Hammond and Mike Hazlewood, the song was released via Parlophone and EMI but not well popular since upon re-release in 1993. Produced by Sean Slade, Paul Q. Kolderie Creep has managed to grab Platinum certification from Italy and Silver certification in United Kingdom for its selling in the region.

8: Mad World – Gary Jules
British band Tears for Fears first third single release and first chart hit Mad World was one of popular sad soundtrack which is added into the list of most popular sad songs. Written by Roland Orzabal track was released on 20 September 1982 via Phonogram and Mercury under the producers Chris Hughes and Ross Cullum. Michael Andrews and Gary Jules version was also peaked on top position becoming the successful one and Christmas number one single in the United Kingdom.

7: Wish You Were Here – Pink Floyd
The title track of Pink Floyd's album Wish You Were Here was released as an unofficial promotional single on Spotify on June 14, 2013. The song was written by Roger Waters and David Gilmour and Pink Floyd produced the most popular sad number from his album which was streamed via online more than one million times making it the biggest hit for the singer. Wish You Were Here also ranked among top positions on various top charts in different countries including United States and United Kingdom.

6: Stan – Eminem
Stan is a song by American artist Eminem which also features British singer Dido, the third single was released on December 4, 2000 from his third studio album The Marshall Mathers LP. The song was managed to grab top position on top charts in United Kingdom and Australia while also received several nominations such as Best Song at MTV Europe Music Awards, Video of the Year, Best Rap Video and Best Direction. The greatest hip hop single was one of most popular sad songs following its melodies and compositions.

5: Wake Me Up When September Ends – Green Day
The American rock band Green Day has released the fourth single Wake Me Up When September Ends on June 13, 2005 from its seventh studio album American Idiot. The soundtrack was penned by Billie Joe Armstrong while Reprise and Warner Bros. labeled song's production was handled by Rob Cavallo. Wake Me Up When September Ends stands among top ten songs at various top charts including Canadian Hot 100, UK Singles, US Billboard Hot 100, US Adult Top 40, US Alternative Songs and US Mainstream Top 40.

4: My Immortal – Evanescence
My Immortal is track recorded by American rock band Evanescence as the third single from their debut studio album Fallen which was released by Wind-up Records on December 8, 2003. The piano rock song was written by guitarist Ben Moody who penned it in slow and free tempo for which it has received positive reviews from critics. My Immortal was also set to hold positions among top ten songs at various top charts such as UK Singles, US Hot Adult Top 40, Single Top 100, US Adult Top 40 and US Billboard Hot 100 among others.

3: Yesterday – The Beatles
Yesterday is a song sung by rock band The Beatles which was released as a US single in September, 1965, written by Lennon–McCartney the song was produced by George Martin. Basically Yesterday is a sad ballad about break-up of a relationship that is very important to someone who doesn't want to leave it anymore but can't do anything. Yesterday topped the U.S. Billboard Hot 100, Norwegian Singles Chart and Dutch Top 40 while also grabbed top positions on Australia Singles Chart and German Singles Chart.

2: Hurt – Johnny Cash
Johnny Cash has recorded the Hurt song for his coming album, American IV: The Man Comes Around in which a line crown of shit was altered to crown of thorns. The Gold certified single was produced by Rick Rubin and released in March 2003 through American Recordings and Universal Music Group. The song has been cited among the top single by singer while it also well positioned on top charts at that time which enrolled in the list of top most popular sad songs.

1: Tears in Heaven – Eric Clapton
Tears in Heaven is a song recorded by Eric Clapton and Will Jennings, one of Clapton's most successful songs by reaching number two on the Billboard Hot 100 singles chart in the United States while it also topped American adult contemporary chart for three weeks in 1992. Tears in Heaven first featured in Rush film and later became part of the album titled Unplugged and won three Grammy Awards while its music video was also well appreciated which also grabbed MTV Video Music Award for Best Male Video in that year.