Al Nusra Front Captures Syria's Jisr al-Shughour, Says Authorities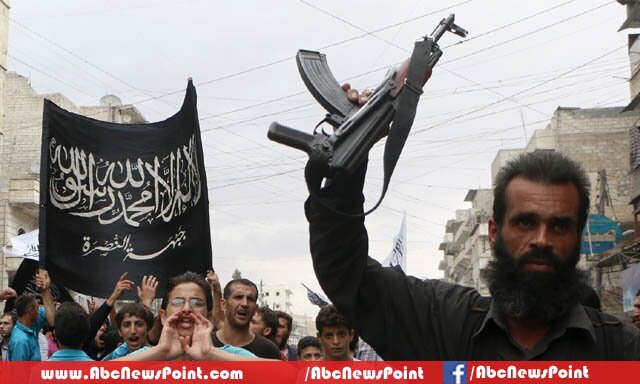 Dangerous Islamist organization Al-Qaeda's Syrian affiliate and its other supporters remained successful to capture the northwestern town of Jisr al-Shughour in Syria, Idlib province on Saturday, where the military has complete hold and victory goes to rebel after four years battling.
The seize of the Jisr al-Shughur in northwestern province emerged just weeks after the same coalition of opposition forces, known as the 'Army of Conquest' stormed the provincial capital and took control. Te recent seize by Al-Qaeda's Syrian affiliate group Al Nusra Front opens a new chapter of brutality and other strict laws because these kind of militants' group work for their own interest.
Syrian Observatory for Human Rights' head Mr. Rami Abdel Rahman stated by confirming the seize of the Islamist militants like this, "(Al-Qaeda affiliate) Al-Nusra Front and the Islamist brigades now have complete control of Jisr al-Shughur,"
He added that fights between government security forces and Islamist fighters are still continued outside the city, to the east and south.
The fighters also killed over 50 loyalists of government and threw their bodies in streets of the city, where the terror organization has taken control of site, the Britain-based monitoring group described while addressing to media reporters.
On the other hand, Syrian state media has reported by observing the ongoing condition troops from country's brave military have redeployed on the Jisr al-Shughur's suburbs to control the violence which is being done among the innocent civilians.
The military aircraft attacked militants' hideouts in the Jisr al-Shughur area and made wreckage buildings as well as shot dead a large number of terrorists, country media reported.
International news websites published many photographs of Al-Nusra jihadists in the city, in which some of them appear by holding their black Islamist flag and others reciting thanks giving prayers for the seize of city.