Angelina Jolie Visits Survivors Camp, Meets ISIS Victims in Iraq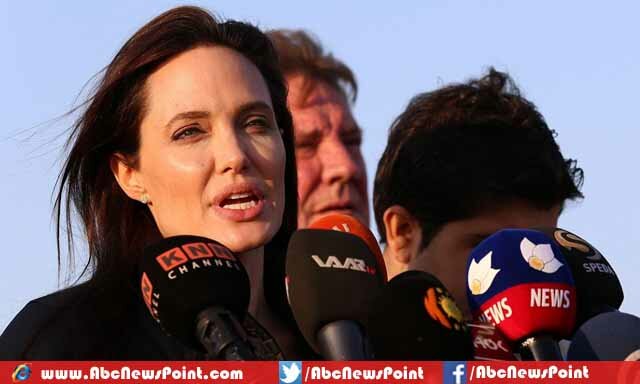 Baghdad: The Hollywood celebrity Angelina Jolie visited refugee camp in Iraq, met with children and parents of ISIS victims as special envoy.
According to foreign news agency American actress and special envoy of the U.N. High Commissioner for Refugees has visited refugee camp in Iraq and met the survivor parents and children who have been victimized by war of Islamic State in Iraq and Syria.
The Hollywood star has spent her first day with the refugees of millions of victims who have been forcibly moved from Iraqi regions by Islamic State militants, spending lives at camp in Iraq.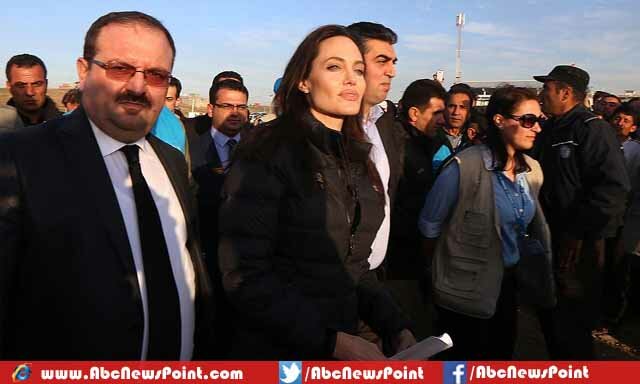 Jolie, 39 has addressed international community by considering millions of victims of ISIS war that more steps should be needed to recover Iraq and Syria from civil war which led to death of thousands while displaced many of people in Iraq and Syria.
The actress met with survivor families of mothers, kids Stated That I have met mothers whose children have been kidnapped by Islamic State, as a parent, I couldn't imagine a greater horror.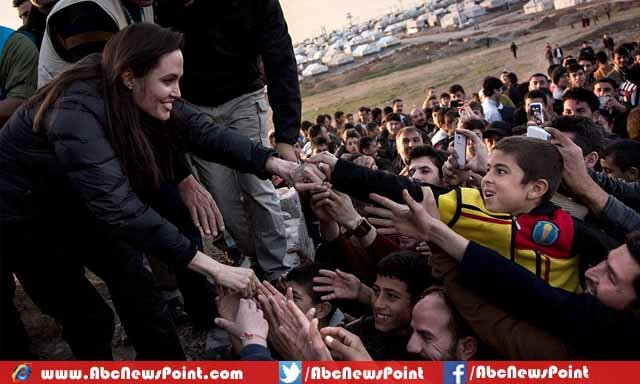 Nothing can set up you for the dreadful stories of these survivors of kidnap, abuse and exploitation and to see how they cannot all get the urgent help they need and deserve, Angelina added at her visit of Khanke camp, established to home victims of ISIS, on Sunday.