Japanese Nationalists to Ban Angelina Jolie's Unbroken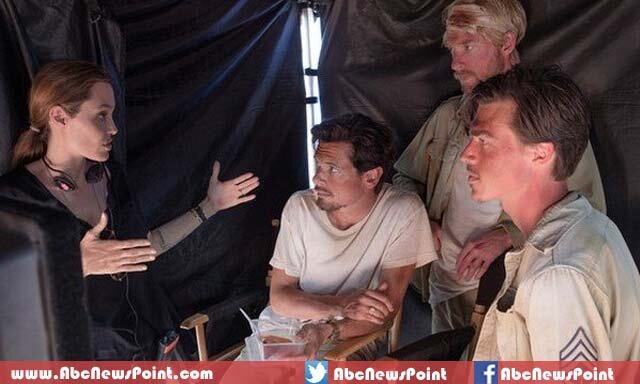 Angelina Jolie directorial 'Unbroken' base on nonfiction book by Laura Hillenbrand would be banned by Japanese nationalists saying it untrue depiction.
The upcoming movie of Oscar winner Angelina Jolie titled 'Unbroken' called for ban by Japanese nationalist as it is contradictory of facts about prison treatment of Japanese guards in World War II, the actor should also banned to visit the country for promotion of her venture.
Angelina Jolie, who has excited about her next biopic of a soldier who survive 47 days in Ocean Sea and then went imprison of guards, new movie will be released on Boxing Day in UK.
Japanese patriots have going for a petition to ban 'Unbroken' in the country's cinemas which refers to the brutality, torture, inhuman treatment, slaughter and suffering of soldiers of world war, imprisoned by Japanese guards.
They story revolves around the American Olympic athlete Louis Zamperini, who died in July aged 97 While a prisoner of war, Zamperini was regularly beaten, accused and tortured by his captors.
Unbroken which features Jack O'Connell, Domhnall Gleeson, Miyavi, and Garrett Hedlund is set to hit the theaters on December, 25.