Boko Haram Successive Attacks in Nigeria Killed More Than 199 on Friday
Kano: Nigerian largest militant organization stormed Northeastern regions by launching successive bombings on Friday, reportedly assassinated over 199 people from morning to evening.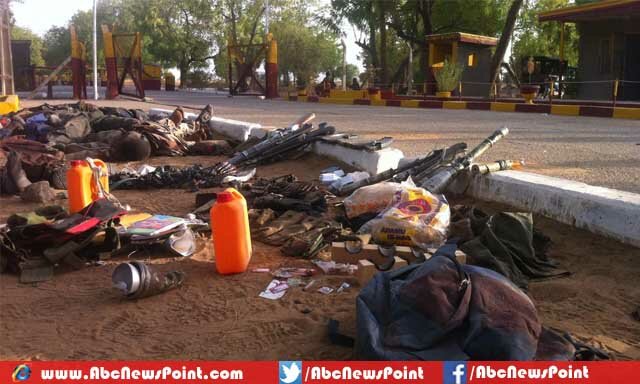 The country President Muhammadu Buhari condemned these attacks and called 'inhuman and barbaric'.
Presidency said in a report, "President Muhammadu Buhari has condemned the latest wave of killings… describing them as most inhuman and barbaric,"
Fighters from Boko Haram have been targeting distant villages in the Northeastern Borno state and carried out attack on mosque when Muslim people were offering Friday evening prayer.
The gunmen also targeted women in their homes while launching open gunfire and pull out their men from houses late night of Friday. A young female suicide bomber stormed in one of the Borno state's mosque– detonated herself with heavy explosives, whereas after some minutes of the attack Boko Haram claimed its responsibility.
The international media reports, the terror group also used young girls and both men carrying out attacks in previous days.
After the sunset, the militants targeted the state capital Maiduguri, which is the extremist Islamist movement's birthplace, hordes of the fighters stormed planned location.
Nigerian terror organization has been carrying out series of massacres since Buhari took an oath as president in May, authorities have promised to remove the militants from the nation as possible as soon.
Boko Haram's shelling, suicide bombings, and open gunfire have killed about 15,000 civilians in country.
On Friday, latest massacres was done by the more than 50 militants who were on motorbikes with heavy explosives targeted the Mussa's village.
The Jihadists shot fired residents as well set fire to houses, locals reported media.
The residents also told media, fighters shot dead about six locals while chasing them into the bushes, carrying out gunfire into bushes killed 25 people.