Boko Haram Creates Problems Polling Stations in Nigeria, Kills about 41
The Islamist militant organization Boko Haram trying to stop the voting in ongoing elections in Nigeria and hence threatened hundreds people at polling stations in northeast, also killed about 41 as well as a legislature.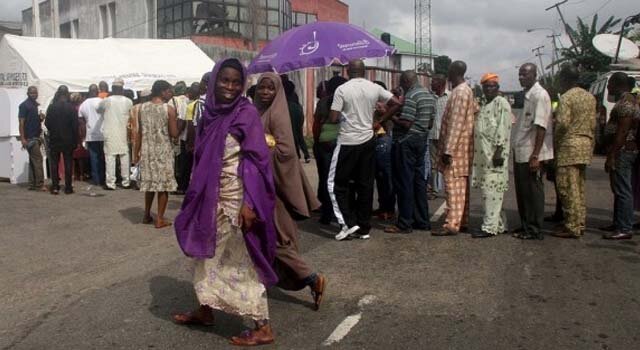 However, it said to be that on Saturday, millions people voted across country and it also reported that counting is being done after voting.
The fighters stormed many locations to threaten the people, a soldier as well as three other were shot dead in political thuggery in southern Rivers state. Two car bomb blasts also reported at polling stations southeastern site, causalities never reported.
The military described that they have pushed back fighters of terror organization from all sites of northeastern as well as the headquarters of their so-called Islamic caliphate but despite of it the militants stormed these locations.
First time happening in history of Nigeria that any contender can beat sitting president of the country in the high-stakes contest to govern Africa's richest and most populous nation— about 60 million citizens have cards to vote.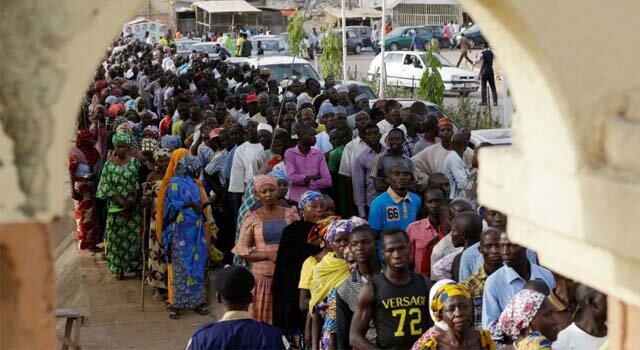 The 57-year-old Christian sitting president President Goodluck Jonathan from south and 72-year-old Muslim former military dictator Muhammadu Buhari from north are coming out as front-runners among 14 candidates in ongoing elections.
According to reports, 360 legislators are being elected in this election for House of Assembly, where the opposition taking lead over Jonathan's party. The electoral officials have postponed voting for 13 constituencies till April because lack of ballot papers.
Two years ago, political landscape of the country changed when the main opposition parties appeared a alliance and accompanied first time candidate Buhari. It is said to be that many legislators announced separation from Jonathan's party.
Independent National Electoral Commission's spokesman, Kayode Idowu told that some areas the new machines were failed to detect voters' biometric cards and hence the voting is being done that day.