Nigerian Market Bombing Kills More Than 23, Islamists Fighters Attack Cameroon
Maiduguri: The militants stormed northeastern Nigeria as well as a large number of jihadists attacked a town across the border, Cameroon on Tuesday attacks, and killed over 23 people, authorities reported.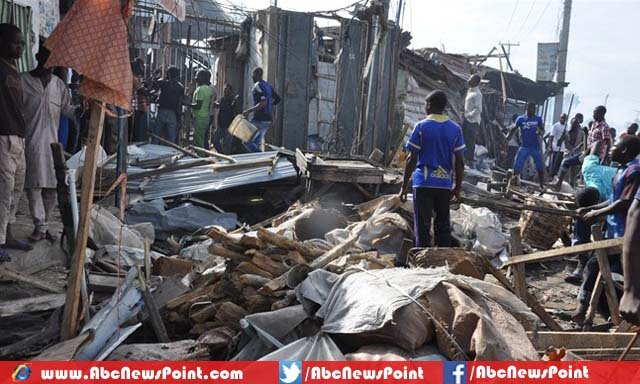 According to authorities, these attacks belong to Islamist fighters' terror group Boko Haram, who has been carrying out so many explosions in Nigeria on various locations as about two days ago the group carried out bombings in Jebo livestock market, situated in Sabon Gari town in southern Borno state.
However, the latest series of explosions as well village attacks have been killed a large number of innocent people in last seven days, while the government has launched the Multi-National Task Force, a coalition of African countries operation to halt the attacks as well as to completely destroy Boko Haram hold.
It reportedly said that the Nigeria's created Islamic rebellion that emerged about six years ago, has been shot dead more than 20,000 so far and now moved across the West African nation's borders.
Cameroonian military spokesman Colonel Jacob Kodji said that the military fought off an assault on Ashigashia and killed 10 of the fighters and the actions forced the Islamist fighters to move back from the location.
Col. Jaco Kodji explained that in these latest actions, no civilian causalities occurred while two soldiers reportedly injured.
Nonetheless, civilian defense volunteers have received dead bodies and more than 23 people's body parts after the bombings in the northeastern Nigerian village of Sabon Gari, and those who killed—believed to be traders at the market, reported by a member of a self-appointed group of citizens' spokesman Abbas Gava.
One of the nurses from Biu hospital that located at distance 25 miles from the targeted location, told media that their officials have received over 20 bodies which all burnt badly and can't be indentified while all victims are being treated at the hospital.