British Prince Harry Vowed to Leave Military After 10 Years
According international media reports, British Prince Harry had vowed to leave military this year after having served two tour of duty in Afghanistan while fighting against the Taliban.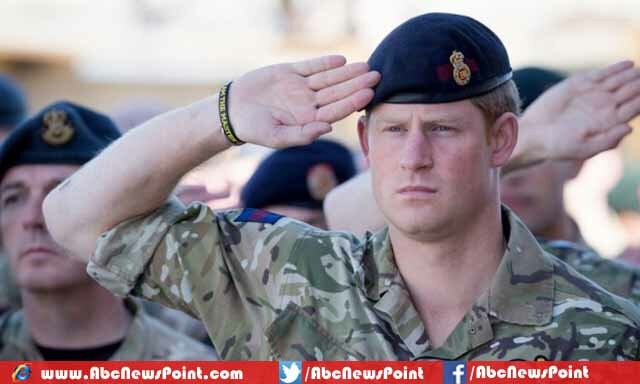 The young Briton soldier has taken the decision to pay his full concentration on his charity work and will move to Africa for planned field projects.
The 30-year-old Prince is serving his nation as Captain Harry Wales in armed forces and has great interest in conservation as well wildlife.
He will help in programs to aid the treatment of wounded workers until he quits from post and according to British media, he will go to Australia for weeks to provide formally support with units and after this freely spend his off time to make relax himself without any duty at land of New Zealand.
Harry will attend his father Prince Charles' 100th anniversary at Anzac Day dawn service at Gallipoli in April and also travel to Turkey for important appointment but days after his pre-planned tour to Australia.
The sources from Australia reported that Prince also will attend his some non-military meeting in New Zealand as well Australia.
It is cleared that British government and Governor Generals' offices of Australia are nowadays working on his program. However, there is no any remark came from the Kensington Palace that Prince to leave armed forces or not.
A spokesperson told media about Prince's next plan that he just concentrating on recovery capability program of Defense Military, in which the aid will be provided to those who got wounded or sick and other supporting activities are added in this plan.
It told, "It's a natural progression from the work he did organizing the Invictus Games. This involves working alongside case officers in London District's personal recovery unit and visiting various recovery centers and partner agencies (such as forces charities and the NHS) around the country."