Colombia: Five Soldiers Killed By The FARC On The Eve Of Truce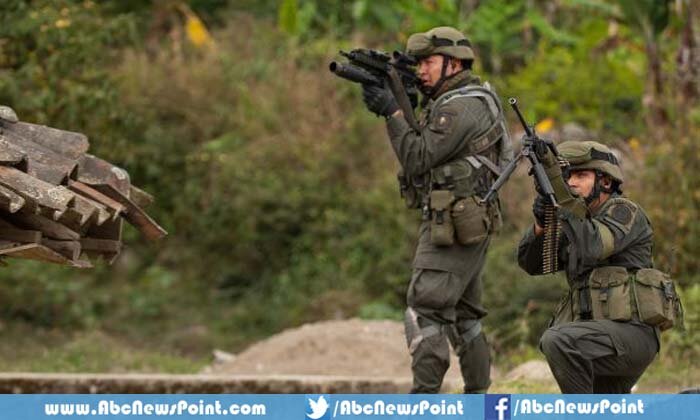 Five soldiers were killed Friday by the FARC in western Colombia, a day before the introduction of the truce by Marxist guerrillas, the military said.
Five soldiers died and seven others were wounded in an ambush revolutionary amées Forces of Colombia (FARC) in a rural area of the town of Santander de Quilichao, told a military source told AFP on condition of anonymity.
Fighting between the rebels and a patrol of the Third Brigade of the army took place at dawn in this region of the province of Cauca, announced to the press Chawez General Wilson, commander of the military unit.
The country's main guerrilla with around 8,000 fighters, the FARC pledged this week to observe, from Saturday, a cease-fire indefinite period as part of the ongoing peace negotiations with the government, its side, excludes any military truce before a final agreement.
general Chawez said We will continue our military operations. This is a unilateral cease-fire. Us, we are an army that remains on the offensive.
Talks between the Colombian government and the FARC, delocalized over two years in Cuba, aimed at resolving the oldest conflict in Latin America, who made a half century some 220,000 dead and 5.3 million displaced, according to official figures.