Gauhar Khan Attacker's Claim Is Ridiculous That I Paid Him For Slap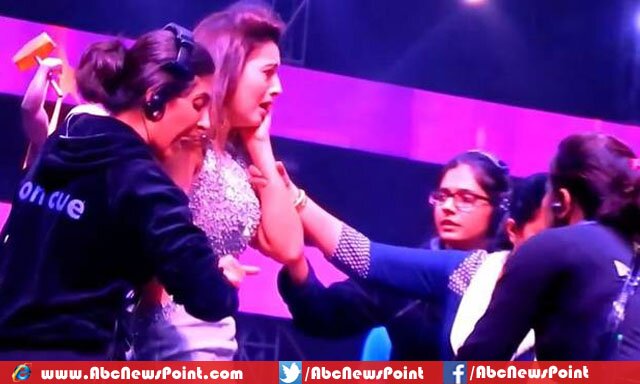 Mumbai: The actress-model Gauhar Khan stated the attacker's claim ridiculous that she paid him to slap her during hosting reality show.
According to Indian media the situation is really writhed with the claim of attacker which stated that Gauhar Khan paid him to slap her during the reality show and gave him hope for role in Dabangg, 3.
The attacker named Mohammad Akil Malik slapped the Bigg Boss ex-contestant for wearing skimpy clothes on a reality show, now claimed that the actress has paid her for the slap while taking interview to a media channel which twisted the incident more.
Akil said that he didn't know who was Gauhar Khan before November 28 when his act cancelled by makers, he met her and told her about his cancellation incident and requested for work in industry. Gauhar heared and asked for something in return that is slapping her during show, actress vowed about police that no action would be taken against him, he added.
Gauhar Khan responded to claim saod in a statement that this is the most ridiculous claim made by an accused who attacked me, went to jail for it and came out only to prove even more what a threat he is to normal living in India for girls, and also the weak stature even the media gives to a girl who especially belongs to the film or TV world.
The actress has been slapped by a man when she was hosting a reality show on November, 30 for her inappropriate outfit.