Love Birds Anushka Sharma and Virat Kohli Spotted In Sydney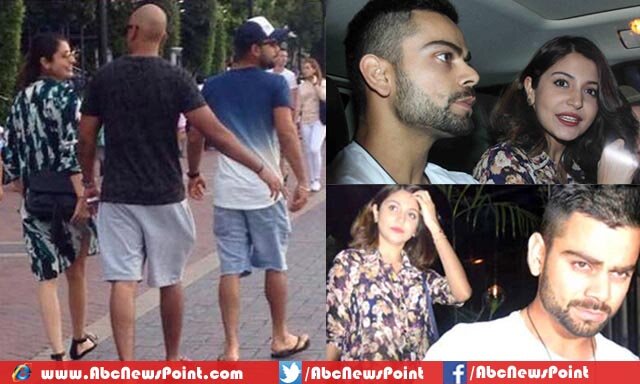 Bollywood: The Indian most talked couple Anushka Sharma and Virat Kohli have been spotted together in Sydney's Darling Harbor.
According to Indian buzz Virat Kohli with her ladylove Anushka Sharma was spotted strolling on Friday at Sydney's iconic Darling Harbour few days after fourth and final Test against Australia.
The duo often seen together living in an open relationship, the cricketer earlier confessed about their relationship stated that if one was spotted with anybody more than once then its mean there is something exist between both and its matter of common sense.
In one picture, the couple has been seen taking a stroll along with their anonymous friend while in other both spotted alone following test series in Melbourne between India and Australia.
Earlier, Anushka was in Australia to accompany her young man Virat where Michael Slater accidentally called her Virat's wife; however, he did correction quickly.