Anushka Sharma Upcoming NH10's Poster Copied from Hollywood, Reports
Hindi films director Navdeep Singh's forthcoming thriller project NH 10, in Anushka Sharma will be seen romancing to Neil Bhoopalam first time as its their first project together.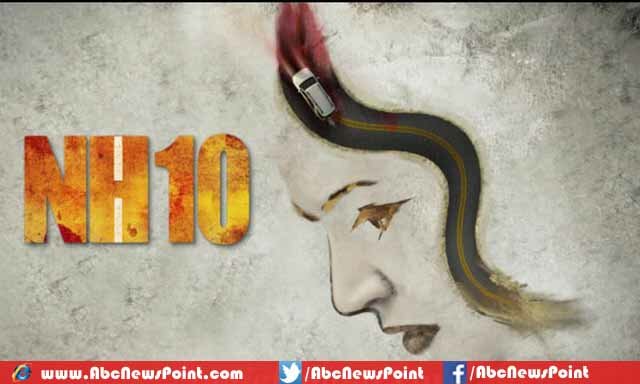 But after the release of NH 10 poster and trailer, it observed that it is bit similar with Hollywood's Black Widow but it doesn't mean that the makers tried to copy it may be inspiration, though we just watch what they do while watching the movie.
We have come across a poster of Hollywood film Black Widow that is quite similar to NH 10's poster. Is it just a co-incidence or a case of 'inspiration', we don't know yet.
The 58-year-old Deepti Naval starrer that romantic thriller film's story revolves around a couple who goes to road trip that goes wrong in the badlands of Haryana. There is a lot of thrill and romance in this forthcoming venture which going to release on 6 March on all big screens in India and other planned countries.
The filmmakers of NH 10 also have shown great curiosity to promote well this upcoming movie in entire India where it will be release.
The trailer shows Anushka Sharma walking silently, while catching an iron rod in her hand and remembering her romance days with lover in dark street of a village.
The 26-year-old Anushka first time will be spotted in bit different role of a girl who has anger and want avenge but for what? To know more watch this movie.
The film theme also appears much similar to Hollywood's 2008 'Eaden Lake'.