Top 10 Most Popular Female Singers In The World
Music is considered food for soul. With the passage of time new names and stars are emerging in the music industry. However, with so many music stars around us we often think who will rule music industry as most popular female singers of. We have chalked out few names of the 10 most popular female singers of below for you.
10. Cheryl Cole
Cheryl Ann Fernandez-Versin commonly known as Cheryl. Cheryl is an English artist, dancer and television personality. Cheryl emerged as a famous singer in 2002 when she appeared in a reality television show. She released her first solo album in 2009 which received great response and applaud, the album became great success and with the success of her solo album Cheryl joined the race of most popular female singers.
9. Pink
Pink stands at number 9 in our list of 10 most popular female singers of. Pink is an American born singer who started her career as a group singer. She is a composer, song writer, singer and an actress. Her real name is Alecia Beth Moore. She earned great fame from her solo debut album "Can't Take Me Home". This album broke many charts and started new career for her in the music industry.
8. Demi Lovato
Demi lovato is an American born actress-cum- singer. She gave her first debut in "Barney and Friends" as a child star. She appeared as a prominent actress and singer in Disney's home production "Camp Rock". This earned her get recognition and turned this child star into a well known singer and actress. Lovato was born in 1992 and in a very small time has earned great fame through her great voice and amazing acting skills. Lovato released her debut album "Don't forget" and sold more than 530,000 copies.
7. Beyonce
Beyonce is a famous American born singer, song writer and actress who is not only known for her amazing voice and singing skills but is a born beauty. As a child she performed at various stages and competitions as a dancer and singer but touched the sky of fame as a singer of famous band Destiny's Child. She gave her first debut album "dangerously in love" in 2003 and earned great praises across the world. Her first solo album sold more than 11 million copies across the world and also earned her 6 Grammy awards. This proved to be just the beginning for Beyonce. Since 2003 Beyonce has given number of hit songs and albums and have earned great fame around the world.
6. Rihanna
Rihanna is Barbados actress turned singer who gave number of singles but became popular from her third album "Good girl Gone Bad" in 2007. This was the album that earned her prominent recognition. This album received great praise and got nominated for Grammy's. Rihanna's work has earned her number of awards and accolades; she has won seven Grammy Awards, eight American Music Awards and two Brit Awards. The success story of Rihanna hasn't stopped here, she is still rising and her music is being liked more day by day.
5. Shakira
Any list of music singers is incomplete without mentioning the name of this Latin beauty. Shakira has been ruling the hearts of her fans from years not only with her beautiful and seductive voice but with her alluring dance moves as well. Shakira is an amazing singer cum dancer who has released many hit albums in her native language. She entered the English market with her fifth album and set the billboard charts on fire. She received great response from music listeners across the world. She has given super hit songs like "Hips don't lie", "Whenever, wherever", "She Wolf" and so on. She also sung the 2010 FIFA World cup song "Waka Waka", which became broke, all the records and became the highest selling world cup song of all the times. Shakira has earned number of Awards including Lating Grammy Awards, MTV music Awards, Grammy Awards, Billboards music Awards, Golden globe Awards and many other.
4. Lady Gaga
Lady Gaga stands at number 4 on our list of top 10 most popular female singers of. Lady Gaga is an amazing actress, singer and businesswoman. Lady Gaga rose to prominence from her first debut Album in 2007. She has given amazing and super hit songs like "Poker Face", "Just Dance", "Do What you want", "Applause" and so on. Gaga is noted for her flamboyant and diverse contribution to fashion industry and music industry. She is also famous for her distinct sense of fashion.
3. Taylor Swift
Taylor Alison Swift was born in 1989 in America. This American beauty at very tender age has earned great accolades and praises. Taylor was just fourteen year old when she started her career in country music. She is known to be the youngest song-writer hired by Sony music. Taylor is a singer and a song writer she has earned many awards for her songs. Her song "Our Story" was both written and sung by her. This song earned her Best New Artist nomination in Grammy's of 2008. As a singer and a song writer she has been honoured by number of awards and accolades. We see her rising more in therefore; we rank her on number 3 in the list of 10 most popular female singers of.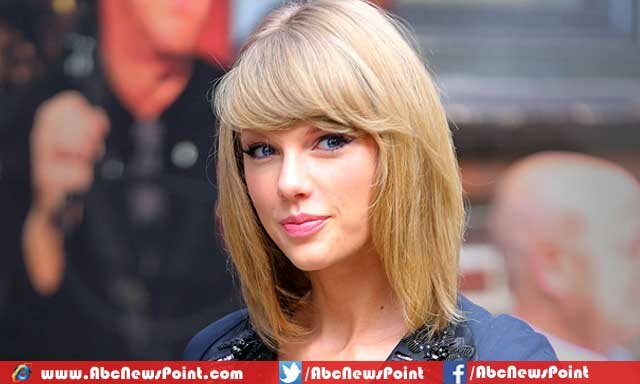 2. Adele
There is no bar, café, club or car which has not played the two famous songs "rolling in the deep "and "Set Fire to the Rain". These two amazing and beautiful songs are sung by the same person commonly known as Adele. The popularity and success of these two songs has brought great fame to Adele. She is a great English singer who with her beautiful voice has given great songs. She has sold an estimated 40 million albums and 50 million singles worldwide. She has also earned number of awards including the great Grammy Award.
1. Jennifer Lopez
Jennifer Lopez or J.Lo stands number one on our list of 10 most popular female singers of. This multi talented Latin beauty was born in 1969. She started her career as a dancer and then became an actress and later on proved herself to be an amazing singer. She started her career in music industry in 1991.This Hispanic beauty along with her sexy moves and amazing voice has earned great praises and awards. She is also the first Hispanic actress which has been paid more than one million dollars for her performance in a movie. Along with that she is the highest paid Latin entertainer. These are the few reasons that makes her number one on our chart today.