Islamic State Sets all to Use Chemical Weapons, Australian Foreign Minister Julie Bishop Revealed
The Middle East's largest terror militant organization Islamic State has been using chemicals as well as 'Sarin' and 'Chlorine' about for more than for four years, Australian authorities revealed.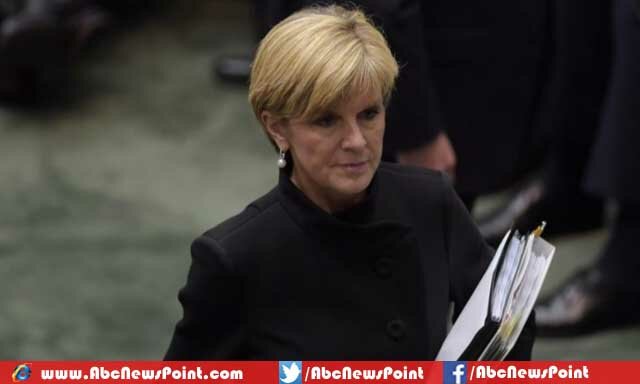 Julie Bishop, Australian foreign minister has stated in her latest report that the Islamic State of Iraq and the Levant group has demonstrated that they have planned to utilize deadliest chemical weapons and for this ISIS hired the technical expertise to create these bombs.
Julie has said in her statement on late Friday in a conference of the Australia Group— an informal international forum, there she spoke by addressing that the Middle East's dangerous terror organization and emphasized to launch some advance soon to preventing the development as well chemical and biological weapons' export.
The conference held in Perth where she stated like this, "The use of chlorine by Daesh (ISIS) and its recruitment of highly technically trained professionals, including from the west, have revealed far more serious efforts in chemical weapons development."
Julie has been performing her duties as Australia's Foreign Minister since 2013, told that it is to be expected that Iraq-Syria militant group's tens of thousands of recruits the technical expertise have been working for long time to improve previous objects as well creating chemical weapons.
A survey has done by the autonomous Kurdistan government of Iraq in March, in which it examined of soil and clothing samples those demonstrated that Islamic State's fighters have used Chlorine gas in a car bombing in January.
It also said report that Chlorine has used in creation of homemade bombs in some regions of Syria and Iraq by the militant group which were utilized in roadside bombing and car attacks as easy to fix with chlorine canisters.