Mission Impossible 6 Reportedly Already In Development
The sixth installment from Mission Impossible franchise is reportedly in development prior to the release of fifth sequel Mission: Impossible-Rogue Nation which is due in July of this year.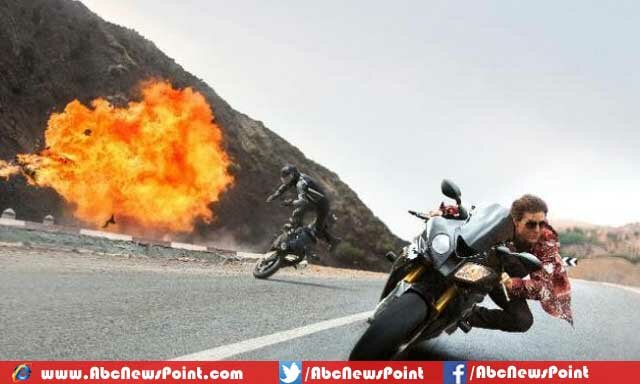 The fifth sequel of popular film franchise Mission: Impossible-Rogue Nation is still due to hit theaters in July but the studios have moved its way to next installment Mission Impossible 6 which is reportedly in development prior to release of its earlier sequel, is it too early or makers want to continue thrill audience.
Paramount Pictures is already developing Mission: Impossible 6 with producers Tom Cruise, David Ellison and Dana Goldberg at Skydance Productions and J.J. Abrams at Bad Robot, reportedly moving through along with Don Granger and Matt Grimm as executive producers.
The cast of next installment is not unveiled yet but a report claimed that Tom Cruise, Jeremy Renner, Simon Pegg, and Paula Patton will be seen reprising their characters while Rebecca Ferguson also return to sixth sequel who has appeared in coming Mission: Impossible-Rogue Nation.
Although, makers are ready to move towards next sequel before the release of last one but it looks like fans have to wait for a long time because of the cast tight time schedule having no time to add another movie into their diary in near future, the all leading members including Renner, Pegg and even Cruise are committed to other projects.
The release date of sixth installment also not be speculated because the mission team is busy in other contract that aren't fulfilled in near time any more, even no screenwriter and director for the movie is still hired considering the free dates of cast.
Audience be patience and wait the coming sequel Mission: Impossible-Rogue Nation directed by Christopher McQuarrie that is far from cinema screens just few weeks, schedule to release on July 31,.